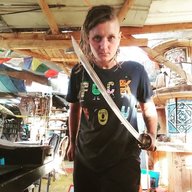 Joined

Sep 25, 2015
Messages

325
Reaction score

1,484
Homebase
Well, some fortuitous events have led me to wanting to go and buy myself a farm. I've been running an off-grid library in the famous squatter town of Slab City, and I don't want to just abandon it.

The Library has been the home of the last two STP gatherings and may possibly host more in the future. It's a beautiful spot. What I need is people who are willing to sit over the (very) hot season and make sure tweakers don't steal everything. There isn't much required other than to monitor the space... I'm not accepting just anyone, but if you are interested hit me up. The facilities are good, we have a trailer that is fitted with air conditioning to help you not die... We will do our best to have a generator available.

This Library is completely off-grid in an anarchist squatter town in the desert. It is also a great home-space and a functioning library with a bar. You can make a meager living off of this place if you keep cold beers and hand-made crafts on hand to sell to tourists and locals...

I haven't fleshed this idea out too much, I'm sure that the idea will evolve over this winter season.