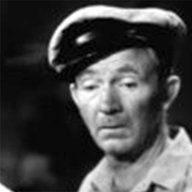 I'm a d-bag and got banned.
Banned
Joined

Mar 5, 2019
Messages

525
Age

62
Location
I know a lot of drummer jokes...


How do you know it's a drummer knocking on your door?

Keeps speeding up.


A famous drummer goes to the zoo. As he is passing through the Great Apes cages, a female gorilla grabs the bars and begins violently thrusting her pelvis at the bars, grunting, and drooling, while staring at the drummer.

A zookeeper approaches him: "Sir, i don't know if you happened to notice the reaction of the female gorilla as you passed by her cage? Because we've been looking for a man like you for years for an important experiment. What it would involve, is you would actually live in the cage with the female gorilla for two weeks, and have sex with the gorilla as often as she wants it, and it would be $5,000."

The drummer says "That is nuts. i am a famous drummer. But do you have a phone i could use to check in with my agent?"

Drummer calls his agent, who says "I'm sorry kid, i got nothing for you the next two weeks, you know how it is this time of year."

Drummer says to the zookeeper "Ok, i'll do it. But there are two conditions: First, i'm a famous drummer, a man in the public eye. You have to hang black velvet curtains all around the gorilla cage so none of my public will see me having sex with the female gorilla. The other thing is about the $5,000. I'm not really working right now, and i'm wondering if i can make payments?"