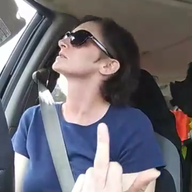 Joined

Sep 9, 2010
Messages

558
Age

39
Location
leevin, i wasnt directing that at you. i agree with everything you said, we're kindred spirits. i was talking to the poster before you. and nelco generally i dont use these terms for myself, i'm just trying to point out that l.c. would probably think of me as a hippie, i dont cut my hair, i tie dye some shit, i smoke pot and like to be barefoot, i fuckin love the music from that era, not exclusively but anyway my point is that since many people would call me a hippie and i dont have the same beliefs and values that l.c. is assuming the whole group has.
so what?..i like everything you like, except tie die
but i'm not a hippie or any stereo type..these things don't make us unacceptable people..it just makes us individual humans, not things to be catagorized..