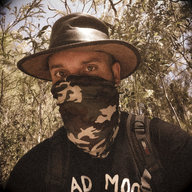 Joined

Mar 5, 2017
Messages

213
Reaction score

366
Age

30
Homebase
Website
Me and a mate decided to try and start a little folk punk collective in Brisbane, Australia.
It's mainly drinking, sharing songs and jamming (on originals and covers)....essentially we get park drunk in this shitty town with acoustic guitars and noise happens. The vid is on my shitty go-pro knock off camera so the audio isn't great, but this is how we kick in the Australia's redneck state - Queensland. Like it or hate it, we don't care - we're just having fun!
Some amazing originals (by
Hang
in this vid) and some mainly butchered covers (by anyone else there in this vid). + it's worth it for the like 20 seconds of acoustic Aus-Rotten ;P
I have the pleasure of being the awkward idiot in the vest jumping in too often haha
Songs in this vid:
Anthem for the Patriots - Hang
Desperate Times - Hang
Fuck Nazi Sympathy (Aus-Rotten cover) - Hang (and Ben kinda)
New
Mexico
Song (Johnny Hobo cover) - Chris and Ben
Poison the Well - Hang
DIY Orgasms (Johnny Hobo cover) - Chris and Ben
Rock the 40oz (Leftover Crack cover) - Whiskey & Speed
Ducks Fly Together (Smith Street Band cover) - Thomas
Credit song is Chris playin' Severance Pay by his old band Baron Samedi.
Check here for future shenanigans -
https://www.facebook.com/groups/279795605800180/
Brisbane gained the moniker "Pig City" years due to both historical and ongoing police/government corruption and persecution, in the '80's the punk scene was heavily targeted.