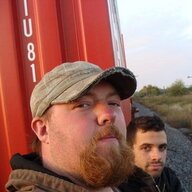 Bad Order
Staff member
Moderator
Joined

Dec 26, 2010
Messages

1,852
Solutions

1
Reaction score

7,481
Age

46
Homebase
Website
@salxtina
I took a look at every single comment that you're asking to be censored, here they are for ease of access;
Every single one of these with MAYBE the exception of the first one absolutely fall under;
STP Rules/Hate speech will not be tolerated/last paragraph
Which states;
"Remember, these boards are open to all walks of life and with that comes the need to respect them all. So please, leave your hate at the door. Also, we are not interested in censoring a negative slur if it's used in the context of a civil discussion. For example, we all know the difference between using the word 'nigger' in a discussion, and using it as hate speech towards someone. The latter will not be tolerated."
Even the exception, the very first post still isn't using it as hate speech towards someone. I believe Brodie genuinely didn't know it was a slur because he's heard numerous trans persons using it. Fuck I didn't know it was a slur until that all unfolded and my child is trans. I've never used the term because I just don't like the way the word sounds. I don't use it when discussing transmissions either because of the same reason. But now learning it's a slur will definitely keep me from using it.
Also if you follow the thread you'll see Brodie asking OP for confirmation on whether or not it's a slur, it's actually one of the other comments you're complaining about. He's like.. legit inquiring to learn if it's truly a slur and then upon OP explaining that it is.. he not only hasn't used it since then but he had these really nice things to say back to OP;
"EmmaAintDead You are a fantastic, thoughtful, beautiful writer and activist who has inspired me a great deal. I think you did a great job of coming full circle with this conversation and bringing some finality to this thread. Thank you. When I'm in Chicago next, I'm lookin' you up"
And you'd have us believe this person is transphobic and using hateful slurs against the trans community wouldn't you? Idk, he doesn't sound very transphobic to me. Seems to me he was uneducated about a word and he learned that it's a slur as this all unfolded and then discontinued to throw it around out of respect for trans people. This guy has been intimate with trans persons and you're still going after him like he's the enemy because of one misunderstanding of a single word.
Absolutely nothing you've publicly reported here goes against the rules. Actually while I'm on the subject, nothing you
ever
report seems to be against the rules. We receive more private reports from you than anyone else and we have to ignore 95% of them because they're baseless at least that often. You may want to take a look at that rules page and just get a little better understanding of it, it would be doing everyone a huge favor really.
I guarantee you I'm not the only one noticing this. It's been the subject of a discussion and it's annoying. Another thing, while I'm getting into your ass(<you should totally report that) is how often you'll dish out negative ratings at people. If you scroll down your activity feed, it's got more piles of poo given than the tenderloin. This was actually brought to my attention via PM from more than one user bothered by it.
So Idk, maybe while you're pointing the finger at others all the time for not playing nice.. perhaps you might consider practicing what you preach(so to speak) in that respect. Maybe it isn't everyone else that's always so offensive but rather it's you who's overly offended? That's my take on it anyway. Something you could ponder, or not. The poo emote reaction is right down there on the right, it probably looks like a worn out button to you.. feel free to use it now.