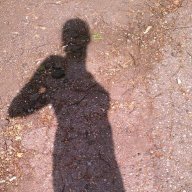 Joined

Nov 8, 2013
Messages

179
Age

42
i found some banter on the potential sites and info on what is up after the 2013 ocala forest fire. obviously there is going to be some issues this year but could end up being a good year to go. it may end up at mary's lake(sp)???
well here is the rumour mill for those that you are heading south to ocala, fl. i am guessing hopkins prairie is a potential holding camp being hidden because of the hunting rule that the LEOs have imposed for years and the fire. oh! marion county now has a jailable pan handling rule.
youtube of the site after the fire -
rumour mill from the scouts -
http://www.hipforums.com/newforums/showthread.php?t=468846
the light lines-
Florida Lightline(352) 463-0450Florida
Tampa Bay Area Lightline(813) 234-0856Tampa, FL
Barry208
"Two important pieces of news coming out of conversations with Tonee Davis, the Ocala Gathering permit administrator, earlier today. First, the Hopkins Prairie site has been officially reopened and will be reinspected on Friday. There are a few areas where the clean-up needs completion, please assist ASAP. Second, it is very unlikely that there will be a 2014 Ocala Gathering. When (if?) we return in a year or two, (2015 or 2016) as per discussions with the FS, the only logical site will be Lake Mary, a favorite among family. Assuming all goes well, the following year, we will try for another new site within the Ocala NF. A-Cola, therefore for 2014 is likely to be huge, over 1,000. Further, those planning to stay the winter of 2013/2014 in Ocala NF, on public lands, are probably not going find themselves hosted, safe or welcome. Please make plans accordingly. While final decisions will be made in council, on the land, this is the likely direction for the next few years.
Respectfully & with love, Barry
Hopkins Prairie off FR 54 to 33, inside, along the trails, searching for hidden campsites"
DonnieDarko617
"Disregard all rumors of cancellation
. There will be an Ocala gathering whether there is a permit signed or not. Barry208, I believe that by you signing a permit for the gathering the last two years you have given the local officials more power over the matter than they have right to. The constitution grants us freedom to peacefully assemble. The forest fire that was blamed on the gathering was a result of a controlled burn by the Forestry Service becoming unmanageable due to high winds. The blame was placed on The Gathering in order to deter further gatherings from being held in the Ocala National Forest. Also, shortly after the 2013 Ocala Regional Gathering, there was a law passed in Marion County, Florida that makes panhandling of any type a jailable offense. There are many people trying to stop this gathering from happening anymore. We can't let them stop us from gathering on public lands!"
still a bit early to tell what's up, i'll keep looking...
-joni