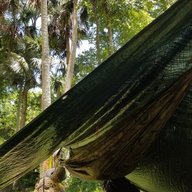 I ain't getting any younger.
Joined

Feb 13, 2011
Messages

472
Hometown
The whole concept of race is such an odd thing. I mean after all we're still part of the same species! Biologically speaking any one of us could breed with any other person of the opposite sex on the planet. Maybe one day humanity will move beyond this race stuff and finally do something about "CLASS"... I doubt that will ever happen though.
In the mean time, yeah, privilege still exists, but you find it in different forms all over the world. Here it's race based, in other parts of the world it's religious based. Then again we may have some religion based privilege here, after all we do have a black president now. But I'm sure the day this country has an atheist president... is a looooong time coming!