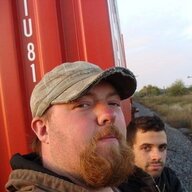 the most derailingest mod.
Staff member
Moderator
Joined

Dec 26, 2010
Messages

821
Age

44
Current Location
Website
Lighten the fuck up and get over yourself
You're not really adding anything here and it doesn't even seem to apply. I agree with what
@BirdDaddy
said about simple mistakes. You're kind of being ridiculous, everyone knows what year it is. Some of us will still be dating shit 2018 into April and May, it just happens. If anyone needs to "lighten the fuck up" I'd say it oughta be you, trippin on someone accidentally still writing 2018, the year we just got out of.
@BirdDaddy
seems pretty mellow honestly. Then the get over yourself bit? Where's the part where it seems like he's stuck on himself? Did someone tell you to get over yourself recently and you've just been champing at the bit ever since, just dying to throw that same line in the next persons face to make yourself feel a little better even if it hardly applies to anything they've said? That's what's up innit?