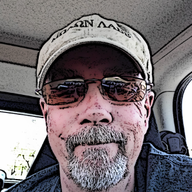 Joined

Aug 21, 2016
Messages

40
Age

66
Location
This may be "
una pregunta estúpida
" but I am seriously thinking of
squatting
somewhere possibly Slab City so I can bank some money for a van. Problem is, I only have a tent. And from what I have gleaned on the Net tents just can't handle the winds and besides that, the desert sun just destroys them. I am in the Phoenix area so I know what that is all about. No car either, will have to bus to Niland and then hitchhike/walk to the slabs. Have a small income coming in but right now I don't have a pot to piss in or a window to throw it out of. Anyhow, shelter ideas, comments, experiences welcome. Thanks.