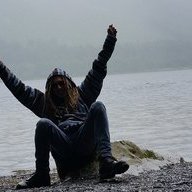 Joined

Nov 29, 2017
Messages

16
Location
Hey! It's been a bit since I've posted on here.
So I've heard about rainbow gatherings in the past, seen many people talk about them, and then heard a lot about them while spending some time at The Garden in TN. I've also just recently finished reading
People Of The Rainbow: A Nomadic Utopia
which seemed to give an incredibly academic and fact-sought study of what Rainbow Gatherings are like, but mainly from the 90s and such. There were some epilogues at the end that gave some information about what challenges current-day gatherings face, but even then it only dates back to 2010 at the latest. A lot can change over the years.
After hearing so much about them, reading into what they're about and what the roots are, and getting all sorts of opinions and stories out of people's experiences, I think I'm going to try and go to the national one this year in the southeast.
The book was describing how much government bodies, namely police agencies and the US Forest Service, fuck with attendees in this day and age - setting up roadblocks, doing all sorts of supposedly illegal vehicle/person searches, giving people citations for petty crimes...apparently there were Forest Service officials that were shooting people in Kid Village back in 2008? Fucked up shit like that.
I'm just wondering, for those who have participated in gatherings in more recent times, what the police/forest service presence is like. I'm not necessarily deterred from attending the gathering if it's whack, but I would like to know what it is I should prepare for in those regards.
Any advice as to what to expect at the gathering as well might be useful. That book I read plus all sorts of other's first-hand experiences really helps give me some clue as to what to prepare for and bring in the case of the gathering as a whole, but I bet there are still specific things I'm not considering because the idea hasn't been introduced to me yet.
Much Love, Many Thanks!
Last edited: