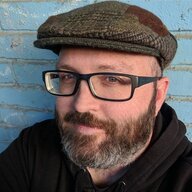 Nomadologist
Staff member
Admin
Joined

Aug 4, 2006
Messages

8,908
Current Location
Website
http://www.theledger.com/article/20111214/NEWS/111219591/0/COLUMNISTS0804?p=1&tc=pg
LAKELAND | Christopher Artes had dreamed about the journey since he was a teenager.
His trip finally began one night in June, when he climbed into a railcar in Baltimore, leaving his home without a map, an itinerary or a specific destination.
For months, he crisscrossed the country — Pittsburgh, Chicago, Atlanta, Memphis, Tenn. — hitching truck rides and hopping trains.
His meandering trip ended at McIntosh Power Plant, where workers found his body and that of Medeana Dina Hendershot of South Carolina this week among several thousand pounds of coal. Artes, 25, and Hendershot, 22, may have been aboard a coal train that arrived late Saturday night in Lakeland, police said. The couple appeared to have died as the coal, about 12,500 tons total, was dumped from the train, plunging the equivalent of multiple stories.
Artes grew up in the Baltimore area, said his mother, Susie Artes, 62, who adopted him when he was a newborn.
At 16, he fell in with a group of kids who mingled with a network of "travelers," people who knew which railyards to linger in for a ride and who didn't stay in one place too long. He developed a romantic vision of one day living outdoors and traveling from town to town as they did.
"With the traveling, it seemed almost like you could go anywhere and be anyone and it would be exciting all the time," his mother said. "There would be this wonderful freedom to be whoever you wanted to be."
Artes hopped his first train when he was 22 and rode from Baltimore to New York City, she said. He once had a book, an underground guide to hopping trains, that circulated among his friends.
The day he left in June, she took him to Kmart and bought him rugged shoes for traveling. He spent the rest of the day packing and repacking, trying to decide how much to bring in the way of warm clothes.
"He knew we were worried about him. He knew we were scared," she said Wednesday from her home in Baltimore. "There wasn't any way in the world anybody could talk him out of this."
Artes eventually traveled to South Carolina to meet Hendershot, she said. They had only known each other through friends. But after a week together, they fell in love. They wore rings and told friends they were married.
As he traveled, Artes called his mother and sent her pictures. Two weeks ago, the couple reached Miami, where a stranger allowed them to stay in his apartment for a week.
They traveled to Orlando and then to Georgia, where they decided to head south again for warm weather.
He last called his mother at 2 p.m. Saturday, Susie Artes said. He also sent her pictures of where they were camping near a train overpass, but she was uncertain of their exact location.
Artes was a mix of streetwise and naive. He was savvy enough to hitch a free ride, she said, but lacked the foresight to anticipate the danger that awaited him.
"If there's any consolation in this, it was that he was happy," she said. "And it happened so quickly that he didn't realize it."
The train that arrived in Lakeland that night had about 120 cars, each carrying 100 tons of coal, said Tony Candales, an assistant general manager at Lakeland Electric. As it pulled into the plant, the train's boxcars would have opened on the bottom, emptying the coal.
"It's quite a drop," Candales said.
The boxcars had open tops, which would have allowed someone to lie on the coal.
"It's hard for me to imagine," he said. "But obviously it can be done."
Hendershot died from injuries received from a blunt force delivered to her torso, said Dr. Vera Volnikh, a Polk County associate medical examiner. The injury could have been received while falling from the boxcar.
Volnikh hasn't yet determined Artes' cause of death. She said the tumbling coal could have cut off his oxygen, causing him to suffocate.
"If he gets covered by that amount of coal, he wouldn't have any way to breathe," she said. "It's like being in a grave."
[ Matthew Pleasant can be reached at
[email protected]
or 863-802-7590. ]