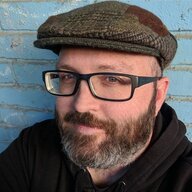 Semi-retired traveler
Staff member
Admin
Joined

Aug 4, 2006
Messages

9,922
Location
Website
I'm not a fan of Los Angeles. It takes forever to get anywhere, it's hard to find a place to camp, and the people there generally have a bad attitude. No offense to people in LA, maybe it's great if you know people there, but I prefer to bypass that area of the country as fast as possible.
Unfortunately, I'm also generally broke as hell, so with the help of a friend of mine, I put together this guide on how to get from LA to San Diego as cheaply as possible, thus bypassing most of the hell hole that is Southern California.
https://www.google.com/maps/dir/Hol...fdfd15df79!2m2!1d-117.1610838!2d32.715738!3e3
This guide will take you from Hollywood, CA to Alpine, CA where you can hitch to places beyond if you like. If you're coming from farther out, it might be possible to take buses from as far out as Santa Barbara, but I haven't tried this. I happened to get a Craigslist rideshare from SF to Hollywood when I traveled this route via bus to San Diego last week, so this is just my personal experience. As long as you can get to the Hollywood area, you can take this route for as little as $9.50.
Part One: Hollywood, CA to Long Beach, CA
Take the Metro Red Line towards Union Station and get off at the 7th Street / Metro Center Station. Transfer here to the Metro Blue Line going towards Long Beach (cost: $1.50). Get off at 6th and Long Beach Blvd. Take 94 bus eastbound to 7th st and Channel Dr (cost: $1.50). Check out this step-by-step PDF
here
. Total cost thus far, $3.00.
Part Two: Long Beach, CA to San Clemente, CA
​
Take the #1 bus from 7th and Channel Dr to the end of the line in San Clemente, CA (cost: $1.50). There's a Carl's Jr next to the bus stop here. Check out this
PDF file
for full details. If you started this trip early enough in the day you can continue to the next step. If not, the last bus runs from here around 7pm. There's a fun place to camp here:
Total cost thus far: $4.50.
Part Three: San Clemente, CA to Oceanside, CA via Camp Pendleton
​
Take route 395 towards Oceanside. I recommend buying the San Diego transit day pass ($5.00) on this bus since that pass alone will take you all the way to Alpine, CA (see below) or anywhere in the San Diego area once you get there, and in the end will only cost you about $0.25 more than paying for each part separately. The most important thing to know about traveling through Camp Pendleton is that a
valid ID is required
to enter the base, and since this bus route goes straight through it, you'll be screwed if you don't have it. This is the only place I've ever seen a situation like this on a bus route, but then again, I don't generally make a habit of traveling through marine bases. Check out the official North County Transit District PDF with route map and schedule
here
.
Finally, Oceanside has a great little deli right by the Transit Station that will let you buy a sandwich with food stamps. The library is pretty nice as well.
Part Four: Oceanside, CA to San Diego, CA
​
This part is pretty easy. Just take the #101 bus from the Oceanside Transit Center to the UTC Transit Center in San Diego. This route has some awesome ocean scenery, and with the day pass you'll have plenty of opportunities get off the bus and enjoy the sunny beaches. If San Diego is your destination, congratulate yourself, you just covered over 120 miles for $9.50. If you're interested in getting even farther east and on your way off the California coast, continue to the last step below.
Part Five: San Diego, CA to Alpine, CA ...and beyond!
​
This last part of the route is really only if you're looking to get anywhere east of San Diego by hitchhiking. The good news is that with the San Diego day pass you bought in San Clemente, you can easily get another 30 miles outside the city to a spot that is much easier to hitchhike from. Just take the #41 bus from the UTC Transit Center to the Fashion Valley Transit Center, then take the Green Line towards Santee. Get off at the El Cajon station and transfer to the #864 bus to Alpine, CA. Keep in mind that the #864
does not run on Sundays
. Get off the bus at Alpine Blvd & Tavern Rd, and walk up to the on ramp on Tavern Rd. From here you can hitchhike anywhere east. This is a nice area with a really good amount of traffic going by, room for cars to pull over, and plenty of places to sleep in the trees. There's also decent dumpsters you can get food from here. Here's the
PDF file
I created of this route with full details.
Conclusion
This method of travel isn't without its shortcomings (it takes a
long
time), but if you're stupid broke and need to get the hell out of Los Angeles or San Diego, it's the best way to go. For your convenience I've created a series of PDF files that detail the route from beginning to end and will guide you through each step of this adventure. Download them below and print them out before you start your journey!
Do you know of convenient short cuts through other parts of the country? If so, post an article and share them with us!
Last edited: