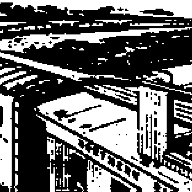 Joined

Dec 3, 2007
Messages

484
Age

34
Website
So.. I just got back from a stay at a friend of mine's father's property. It's 6 miles from the central Oregon coast and you can only get there by a boat, which we have access to. Groups of people have been in and out this last week to clean it out thanks to the sketchy ass 'caretakers' that were living in it before. Basically, it is a creepy old run down farmhouse on huge amount of land that we've been given permission to live on for free as long as we keep cleaning the place up and fixing it. No electricity, no water, heat by wood stove.
We're looking at setting up some sort of permanently livable settlement there as sustainable as possible (greywater, rainwater, compost toilet, etc..). If anyone here is looking at spending time in Oregon for a while this spring and summer I am hoping to keep working on the place and would love the company and help. If you're not sketchy and don't mind hauling creek water, firewood, LOTS of mud, and a creepy ass house in the middle of nowhere let me know. We could use some more able bodied people helping turn the place from a shit hole into a cool functional settlement with a garden and all that.
If you have done this sort of thing before or know a lot about it and have any cool tips or ideas let me know, we're all pretty green at this but have been doing some studying and brainstorming. If you want to come help out send me a PM and we can work out details and it would be much appreciated. There's no money involved but the property is in a really cool spot and it'll be a ton of fun to stay out there once it's not so soggy..