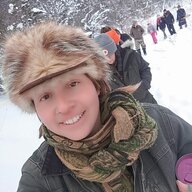 Joined

Oct 23, 2011
Messages

84
Website
By kids, I mean children.
We have a 2.5year old and a 4.5month old... have been settled for a while and have acquired many other beings to take care of including goats, chickens, dogs, and a cat.
We love our homestead, projects, and being mostly self-reliant, but feel trapped.
The most looming trap for us is having such ignorant neighbors (including, but not limited to, my parents).
Leaving has been bouncing around in my mind. But having children and critters creates so many... logistics to take care of.
We need to line somebody up to take care of our farm animals and property.
Need to acquire a camper for cheap.
And, well, need to get our house dogs some manners.
Anybody out there ever travel with kids/babies/children? Ya'll have any insight to offer? How bout internationally?
Also,
"Don't have kids" is not an acceptable answer - cuz too late.