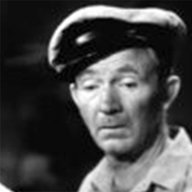 Joined

Mar 5, 2019
Messages

356
Age

61
Hometown
Most outdoor/outhouse shitters are well enough ventilated that airborne virus passed as gas while shitting is going to dissipate fast enough to pose minimal risk, just like virus passed while breathing while shitting.

But yes, if you can smell the last user's shit as you approach, and they have possibly been in the outside world, you should wait a while, and clean all surfaces.

So far there is no evidence of any transmission other than respiratory, but of course that could change, and it is wise to be paranoid as fuck until otherwise advised by competent folks like the CDC or your local Health Dept

The chemical toilet will get very nasty pretty fast with daily use by several people. Google "slit latrine", or find the Rainbow Gathering latrine rap, and dig a shitter away from your living quarters and water supply, but close enough to make it when in urgent need or raining. You can get a 30-40 pound bag of lime at Home Depot or any hardware or garden store for maybe $15-25 bucks. Or use dirt, sawdust, ashes, etc.