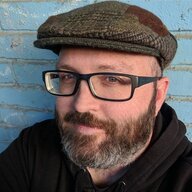 Semi-retired traveler
Staff member
Admin
Joined

Aug 4, 2006
Messages

9,653
Location
Website
hey folks, im trying to plan my flight and see if i can get a ride from someone from either LA or SD to the slabs for the event (and back). im trying to figure that out as soon as i can so i can buy plane tickets and request time off work...
Hey mate,
Could do LA to Slabs, not 100% sure I could get you back to LA but a ride to is doable.
much appreciated, but i worked out a plane ticket to San Diego, and a greyhound from there to El Centro, so I'm good. i'd be great to see you out there though!