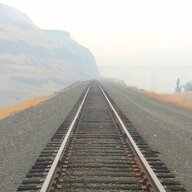 Burrito fund contributor
StP Supporter
Joined

Jan 2, 2009
Messages

932
Age

35
Current Location
By nature killing is cruel, from that axiom I am totally willing to deduce that not recognizing that is stupid. So I fail to see how this is a generalizatrion. You cannot be a hunter and not be cruel, so either it's plain stupidity or cognative dissonance and refusal to engage with empathy which is a lack of emotional awareness which stems from stupidity. Now I think that can change with some education.

Now to address your other points. You are building a strawman argument out of things I never professed support for. I am anti-hunting, I am anti-fishing and I am also anti-monocrop farming. I have no problem with GMO's inherently, but with the companies that amount to patent trolls, patenting genetics and the reasons they GMO crops to be round-up ready and the like(where round-up has been linked repeatedly to cancer). I think we can have a really great agricultural system if we replace all the cattle land with organic farms that don't practice monoculture.

Now I know from looking at data that is readily available that raising animals for meat requires more land for crops to feed them than if we just ate plants. Thats a fact. Now extrapolate that to the wildlands. The deer people shoot, were out here grazing, by not allowing predators like wolves to thrive and work naturally on deer populations so that we can hunt them, we are literally changing the landscape of America. This was documented in Yellowstone. Farmers around Yellowstone hunted the wolves there into extinction, that led to a massive overpopulation of deer that began to thrive in places they dare not go when the wolves were there. They ate the plants away from riverbeds which literally changed the path of the rivers. When wolves were re-introduced it went back to it's normal path. By eating only plants, we actually use and abuse less wildnerness land than if we allow people to hunt. Next it's not just a few hunters in woods. Go to Pennsylvania during hunting season. You can look up on the gamelands by the AT there and see those blaze orange jackets every 30 yards or so. I'm amazed there areen't more hunting accidents. What I am not amazed by is thee sheer amount of trash they leave behind. You kick the dirt there and some buried trash goes flying. It's not THAT bad here in the seirras, but it's closer than you would expect for how remote it is. I went hiking up by trumble lake, which is supposed to be a remote area, but I found trash bags full of cans all over the place, bullet casings and evidence people were up there plinking cans without regard for the lead in the ammunition, which ends up in the lake over time, which bio-accumulates in the fish, which then they likely eat and it bio-accumulates in humans as well.

There are many problems with hunting for your meat, many of which I just laid out. Ignoring those problems because you just like meat so damn much is cognitive dissonance, it's basically willful ignorance and is stupid. You can educate yourself and become less stupid. I used to eat meat. I don't anymore, largely because of my love of animals and the wild places that are better off with no people around, because we feel entitled to take from those places. Why are you entitled to the life you took, or the land you took it on if you are willing to give nothing back to that land? The best way to give back is to support re-introduction of predators and to interact with that land as little as possible. Leave no trace. No garbage, no bullet casings, no fishing lines, no beer cans, nothing.
Life takes other life to sustain it. When you eat tofu or vegetables, you are still taking a life. I won't let anyone make me feel guilty for taking a life because o like the taste of meat. If that makes me stupid or a bad person in your eyes I really don't give a fuck. I do it responsibly. I never take more than I need and I don't trash the land. Many other hunters and fisherman have the same principles. Even when I harvest plants from the wild, I'm conscious of how much I take.
I've given back to the land quite a bit picked up more than my fair share of trash in the woods and have helped with numerous rehabilitation projects in the states, helping plant endangered and native plants.