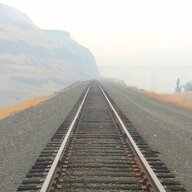 Burrito fund contributor
StP Supporter
Joined

Jan 2, 2009
Messages

953
Age

35
Hunters are cruel, selfish and uneducated and are the last subset of the populace that should be allowed to own a firearm.
Big generalization there. Would love for you to head up to somewhere like Alaska, with that attitude, and tell all the subsistence hunters/fishers how horrible they are and see how far that gets you. If anything, the advent of agriculture and factory farming livestock has fucked up this planet more than hunters have or ever will. I would much rather have to deal with a few assholes who leave their beer cans in the woods or a hook in a fish, then assholes who clearcut a large section of forest so they can monocrop their GMO corn or soy to feed their cows and pump the earth full of chemicals.
There is nothing wrong with hunting for your meat. It's hard to take you seriously when you start preaching shit like that. Sure, there are assholes in all walks of life but it makes you look like a fool when you make a generalization like that.
Last edited: