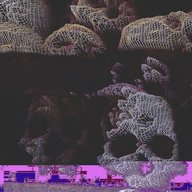 Joined

Nov 17, 2018
Messages

31
Reaction score

27
Homebase
So I kind of felt inclined to share my experience as a campsite host thus far, mostly as a warning to anybody thinking of doing this, but there have been some good moments as well. I found a job in Humboldt Toiyabe National Forest on workampingjobs.com. In fact I had like three offers from that site and I chose this one, because of it's proximity to Yosemite. I thought it would be cool to head down Tioga pass at some point this summer, but its looking less and less likely. When I got here I notice my van was leaking coolant and it's coming from the intake manifold, not something I want to wrench on in a campsite if I can avoid it and not a job I currently have the patience for given everything else going on here.

So I found a shop 60 miles away in Gardenerville, NV and its going to be an expensive fix, but reasonable given the scope of the job. So I am currently saving up to do that, while dealing with a lot of extreme right-wing inbred fisherman. I've seen more MAGA hats here than anywhere else I've ever been. I guess having read John Muir, I thought the Seirras would be populated with people like me that respect the environment and nature and all that tree hugger crap. That isn't what I've found. I've found mostly wealthy people in RV's taking their children out on the lake, which is stocked with fish because it's been waaaaay over fished at this point and that is a necessity to keep the tourism here alive.

They come up here, leave trash everywhere, diarrhea shit all over the bathrooms that I have to clean and find this or that to complain to my manager about. It is probably the most demeaning job I've had in the last 15 years and I am currently trying to find any reason to go somewhere else. They pay me for 25 hours, but the fact is I'm always "on call," to police their sometimes non-sensical rules and regulations, that I really don't give a shit about. I'm supposed to have 2 days a week off, but that doesn't happen. In fact some guy told me the other day that I don't get days off, which is just the entitled baby boomer attitude up here. He parked in the wrong site, my boss found out and charged him for two sites, he tried to say it was my fault for not noticing on my day off. Overall I'd say this whole workamping thing is vastly overrated. It really sucks.

I thought I'd make a few friends up here, but they are all a bunch of Trump voting squares, so that's not going to happen. The racism up here is pretty extreme too. I've noticed that when they warn me about a "problem camper," they are always a person of color or not straight or trans or whatever and I've had 0 problems with any of these, "problem campers." It is a culture of racism up here and the go around harassing people that are different and because of that probably 99% of the campers here are white. I've got no problem with white people, but it just seems like the run everybody else out and I've got a real problem with that. Since my political views have gotten out, I've gotten glares and threatening remarks from some of the other hosts.

Now it is beautiful here. There is an alpine lake surrounded by snow capped mountains. I love the nature, but the people are terrible. It's not ideal to have to drive 60 miles to get food either. I don't think I would ever do this again, certainly not in this location. Most outdoorsman types don't care about anything but what they can take from the land and they never give anything back. They "use the whole blah blah blah," but leave fishing line everywhere, hooks littered all over the creek, empty beer cans strewn about, etc... Not what people who care about nature do. Anyway, that's what I've got currently. I would love to hear about some traveller job resources, because I need to get the hell out of here soon.
Last edited by a moderator: