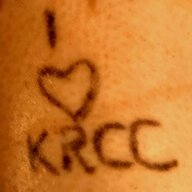 Joined

May 17, 2013
Messages

190
Hometown
I'm unsure where to post this thread, so im putting this in general banter form. I'm currently staying at the shelter house, but I dont get enough sleep, havent been able to sleep for 5 days well staying, it has made my anxiety go super high because of the lack of sleep i have, I got bad social anxiety, generalized anxiety and depression.
Its hard to find places I use to squat/go too because its winter time and cold. Im having a hard time making money for cheap hotel rooms.
So im wondering of some public area's, places I could sleep during the day inside cuz its cold outside due to winter and so i can catch up on my sleep, because my sleep is important for my overal wellbeing, especially mental health being. thanks so much people.