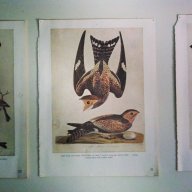 Joined

Mar 13, 2011
Messages

258
Hometown
i used to know some left-anarchists who thought they could dialogue with tea party/anarcho-capitalist/free state/etc types in such a way to draw them further into anti-authoritarianism as opposed to mere anti-statism. as much as i think a lot of the things that a lot of left anarchists are about are idiotic, it kind of almost makes my head explode when people won't stop talking about "liberty" and "freedom" and "voluntary societies" without "coercion", then turn around and say that property rights and the "free market" will make it all possible. what??? without police who will protect your property rights? you and your gun, i would imagine... but if so then you should stop kidding yourself that you're not practicing a form of coercion on anyone...

i would assume that like most other political activist groups/tendencies they like to make a lot of noise and give the impression they are more numerous and significant than they really are... still, when you think about how powerful the "tea party" is now (whether it's staying or not), and how any kind of radical leftist critique has dwindled away from mainstream society, shit gets creepy... these people are wicked dumb, they're all wound up about something or other, a lot of them seem to have guns, and their half-baked ideas seem to be spreading into all levels of american politics. or are they?

what do y'all think - are you seeing a lot of this BS out there in your travels across the US?