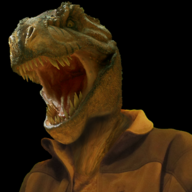 Joined

Jul 11, 2016
Messages

31
Reaction score

39
My family has been told to vacate after living in the same place for 20 years. We've never missed rent, but a new landlord bought my place and is kicking us out so he can double the rent. I'm not sure the covid eviction moratorium fully protected people in our circumstance where renovation occurred, but as of now I have no legal rights to stay either way.
I've always admired you travelers and am politically anarchist, but due to health concerns and my own issues, I have never lived your lifestyle. It might become forced on me as there is a housing crisis where I live with rents skyrocketing and availability disappearing. Even if I find another apartment in time to avoid homelessness, I've always felt like I wanted to live more so by my ideals but have had too much fear. I have glossopharyngeal neuralgia (which can cause me to go mute), major depression, and anxiety disorders. I spent a lot of my life as a shut in with social phobias. I've overcome them somewhat, but it's a really big step to be living freely where I don't have the privacy of my home.
For people who travel and squat, how much of this was forced on you and how much of this was choice? How do you deal with fear? I see homelessness as being caused solely by capitalism, by wealthy hoarding private property and limiting the rights of the poor to build their own shelter. I believe
squatting
the planet is a natural human right that was exercised during the time the indigenous people lived here. So politically I am 100 percent behind you. But I still have this fear.
If I do travel, I will likely be bicycle touring in the Pacific Northwest. I don't drive or have a vehicle and my voice isn't reliable enough to hitchhike or deal with too many social situations with strangers. It's been my experience that speaking is the first and best line of defense in sketchy social situations to de-escalate or clarify situations. When I go mute, I've had people become aggressive very quickly. It seems to attract aggressive behavior like people see vulnerability and want to make you a victim.
I'd like to hear any input from you guys.