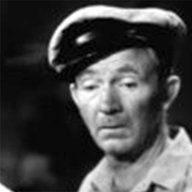 I'm a d-bag and got banned.
Banned
Joined

Mar 5, 2019
Messages

503
Reaction score

3,227
Age

62
Homebase
Thank you very much. i did not say that you were wrong, only that i couldn't find any evidence you were right, in places where i should have found it if you were. And you are correct that i did not teach at or do research at the ag sci department (not so many of those at universities in NYC). My background is in law, anthropology, and criminology, with some pharmacology and epidemiology.

I don't think there is a very strong connection between the use of "cis" in plant biology and the use with regard to human sexuality though. I suspect both fields are simply using the latin "not across" (cis) and "across" (trans) meanings to arrive at the same term with different meanings.

First, the person who first applied the term doesn't mention this (at least in their first English-language paper).

Second, the paper you cite does not seem to use "cis" to mean anything like "plant that is of one sex and identifies as another sex", because of course plants don't identify as anything. "Cis" is definitely is not being used as a synonym for "dioecious" (which means the few plants that have two separate sexes required for reproduction), BTW. Dioecious plants of course can and do change sex- female cannabis plants often grow a few male flowers and self-pollinate. But that is a change of sex, not of gender. This is not possible for humans. The use of "cis" and "trans" in the paper does not seem to have anything to do with this though.

But thank you very much for making me aware of this. Also, i never before read a scientific paper where "Methods" comes last, after "Results" and "Discussion", which just seems bass ackwards to me. Different fields of course have different conventions, but that seems screwy to me- how would we know what the results mean if we don't know what you did? So i learned something from you today.
Last edited: