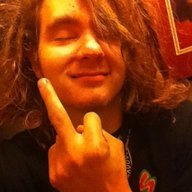 Joined

Jun 15, 2017
Messages

36
Reaction score

18
Hey all, I'm planning on using a tarp on my travels instead of a tent to save weight but I have some questions. I tried searching for them all over the site but couldn't find anything that would answer my questions. Okay, now to the questions:

1. I've heard tyvek house wrap makes for a good light weight tarp, I got myself something from a construction site that seems exactly the same but isn't from the tyvek company, do you think it will be as durable and effective or is that specific to tyvek?

2. If that tarp won't be good enough what else could I use that would be good enough? I really want it to be super cheap or free, light weight in my pack, to not stick out like a sore thumb when set up in the woods, and obviously for it be waterproof (no duh).

3. As basic as this sounds, how do you make a rain shelter from a tarp??? Really, I kinda couldn't find much on this here. It just has to keep us dry from rain, that's all.

4. How much tarp will I need? Like dimension wise. It'll be for three people.

That's all of them, if you have any answers or just any tips at all that'd be great. Thanks everyone!