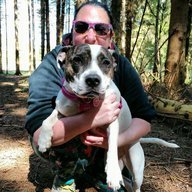 campervan untilising nomadic traveller
Joined

Dec 18, 2011
Messages

968
Location
So this is how we roll in my home town. I'm a bit gutted I wasn't about to see this.
http://www.theargus.co.uk/news/1108...twt&utm_source=twitterfeed&utm_medium=twitter
Brighton squat booby trap leaves police officer with cracked ribs
4:40am Tuesday 18th March 2014 in
News
By Anna Roberts
, Crime reporter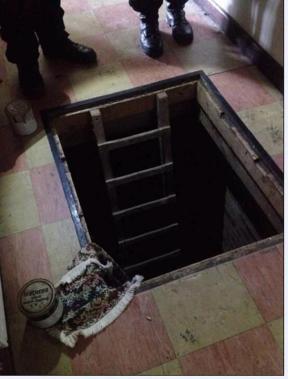 Picture by Chief Superintendent Nev Kemp
Three men have been arrested on suspicion of causing grievous bodily harm after a carpet was placed over an open trap door and two police officers fell down it.
One officer was taken to
Royal Sussex County Hospital
in Brighton with several cracked ribs and the other suffered cuts and bruising following the incident in Montpelier Place, Brighton, earlier this month.
Sussex Police
yesterday said they believed the carpet had been deliberately laid out with the intention of fooling officers who were carrying out a raid on a squat.
Commander of Brighton and Hove Police, Chief Superintendent Nev Kemp, posted an image of the hole with the carpet laid to one side on Twitter.
He said: "This is the hole concealed with a rug in a squat that led to two Brighton and Hove police officers being injured."
His colleague, Sergeant Ned Edwards, said: "Having searched that the next day I am amazed the level of injuries were not far worse."
A Sussex Police spokesman said: "This relates to an incident in Montpelier Place, Brighton. Further to that release we now also suspect a carpet over the hole may have been placed there deliberately – two PCs were hurt, while searching the building they fell into the hole.
"The three arrested on suspicion of criminal damage were further arrested and interviewed while in custody about the possible offence of setting a trap to cause grievous bodily harm (Section 31 Offences Against The Person Act 1861) as well as attempting to cause actual bodily harm by throwing objects from the roof."
The exact depth of the hole is not known, but it is believed to be a trap door which would be used to access areas of the building used for maintenance, for example electricity.
Balaclava-clad squatters took over the church and hurled bottles and paint at passers-by and police during the drama which took place over a number of hours on Saturday, March 8.
Three men, aged 21, 20 and 19, were released on police bail until May 7 while enquiries continue.