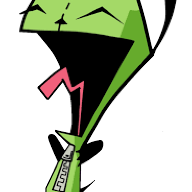 Joined

Jun 3, 2017
Messages

31
Location
These things are great. You can see you friend across the world (Skype), Find a job or a gig for a few days with or even a place to sleep. You can check your email, look up your route, find a good camping spot or place to sleep with a birdseye view(google maps), Find free shit on LetGo or Craigslist. Listen to music,Audiobooks or podcast.
That being said there insanely fragile. So get a otter box or a lifeproof case. If you are really serious or unlucky keep it in a zip lock plastic bag.
The TextFree app allows you to make calls or text whenever you have access to wifi. You just make a account and you are good. After that just keep clicking the more minutes button when you are waiting for your stuff to recharge or just having a coffee at the dunks to keep out of the weather. You can turn the sound all the way down so when it plays adds so you don't have to listen. You can just read your book and click away after each one. Then use those minutes to talk to mom or whoever. And save the flip phone for when you NEED it.
Spare cables are a must. And can help when you are spending the night at a friends house and want to "borrow" Some audiobooks for the road.
This
little bastard charges your phone fast along with your back up battery pack. Or if you do not have a battery back up you can offer the extra USB to the cute person biting their lip looking for a open outlet.
I would post a link to the power pack I used but I do not think it is made anymore.
iTorch 5200mAh Ultra Portable USB. This thing could bring a dead phone up to full and had a flashlight and a laser pointer in it. (stupid I know but I used to use the laser pointer to entertain stray cats).

I would love to recommend a good solar charger that was rugged, But I have yet to find one that will bring your phone past 20% is rugged and not weighing a ton.

Anyone have a prefered method of charging their phone? What about your favorite app?