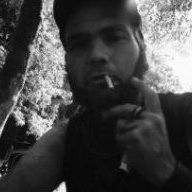 Joined

Jan 30, 2010
Messages

51
Hometown
Ok first im not really sure if this is the right place for this or not.
If not I am sorry.
Was curious if anyone had any insite on skipping out on bond.
I was arrested here in smallville shit town florida on a misdemeanor and after 6 days in jail made my 100.00 bond. went to my arreighnment and seeing as the judge was in a really foull mood that day pled not guilty. have pre trial on the 23rd of march , and was thinking about just leaving the state.
My friend seems to think in florida that if you skip bond it becomes a felony and will extridite you from anywhere.
My charge is just a resisitning without violence. so no big deal,but just dont wanna catch a felony over something so petty,also at the same time dont wanna be stuck here waitin on it to go to trial,only to have them give me probation or some dumb shit.