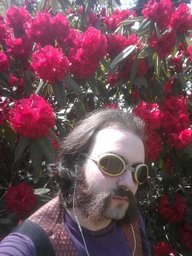 Joined

Oct 15, 2013
Messages

869
Age

24
Hometown
So I'm headed to Seattle soon.

Questions:

Do any of the youth drop-in centers require proof of age?
Is Discovery Park still a cool place to sleep?
Can I put up a tent anywhere?
Where should I spange?
What's the deal with not being able to sit on the sidewalk? Is that still a thing? And will the cops actually ticket/arrest me for it?
Can I hop on the Link or the buses without paying, and get away with it?
I grew up in Seattle but have never been homeless there but can answer some of these questions based on what I know and have heard from other folks.
1. They do. I once went to Orion Center for an event with friends and even though I wasn't staying there or asking for resources I still had to show my ID and provide some other information. Not sure how old you are but there are different resources for people of different ages, including resources for homeless folks in their early twenties.
2. Not sure.
3. Not really. They're starting to crack down more on this recently and have been doing sweeps of well-known encampments.
More important than that is the fact that Seattle has a huge homeless population and you're probably gonna want to find somewhere away from where other folks are camping. I don't have any personal recommendations but I'd definitely say catch a bus out of the city center. North Seattle is more residential and South Seattle is more industrial and generally has a reputation for being rougher. Maybe someone else here will know of a spot.
4. You might have a tough time spanging because there's gonna be a lot of competition but your best bets are Capitol Hill or the U District, especially on the weekends and evenings when everyone is out barhopping.
5. Not sure but I see folks sitting on the sidewalk a lot. I think you'd probably be fine as long as you're not in people's way or being super aggressive but I can't tell you for sure.
6. You can usually ride city buses for free unless the driver is a real stickler (which some are). It's easier if you have a handful of change that you can drop in the box and say that's all you have. I've done it with twelve cents before and the driver begrudgingly let me on. It also helps if there are a lot of other people waiting for the bus because the driver will let you on for free just to keep the line moving.
The streetcar that passes through Capitol Hill, First Hill, the Central District, Chinatown, and Pioneer Square doesn't get a lot of use so I've never seen fare enforcement there. That's an easily walkable distance though so it's not super useful.
The Rapid Ride lines (yellow and red buses that have letter names instead of numbers) and the Light Rail both have checks where fare enforcement gets on at random stations and checks everyone. It doesn't seem to happen very frequently. but if they ask for your ticket and bus card and you don't have one, they'll ask for your ID and take your name down.
As I understand it, the first time is a warning but if you get caught again they can kick you off and write you a ticket. It's up to you whether you want to take that chance but I personally pay for the Light Rail and Rapid Rides when I take them because I want avoid trouble and can afford the $2-3 fare.
Hope that helps. Good luck!