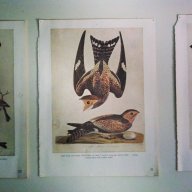 Joined

Mar 13, 2011
Messages

258
Hometown
i have recently returned to the land of my roots, in order to be near my family and help them out, and also to complete my education so i don't have to be a broke toothless bum drinking under a bridge forever.

i still have love for the nomad kids though and i wish more would come out this way. we have a few college towns that attract a few people in the summer... i'm just saying. i live in a ruined city where i can see half a dozen abandoned factories from my fire escape, and i have a car but hardly anyone to give rides to. i legitimately like top 40 hip hop, but i would be stoked if there were more punk banjo players around.

is this mere oogle nostalgia?! come here and tell me... i think this part of the country is absolutely beautiful... the crumbling factory towns of northern appalachia, ah yes.