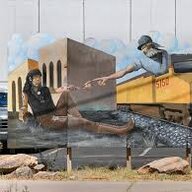 Make America Freight Again
Staff member
Moderator
Joined

Dec 12, 2014
Messages

2,391
Age

33
Location
Website
Not sure if I should put this is
squatting
, orwilderness survival....it seemed better here.
Hey all, I am creating this thread to see what people's experiences have been with the recent push by the Forest Service and BLM to limit 'Residential camping'.
As I have noticed recently, the FS and BLM have been sending officers into the wild and trying to run people out that exceed the '14 day stay limit, in any 30 day period' laws. They have labeled this 'Residential use'.
What I have learned is that you are only able to 'recreate' on public land if you have a physical address elsewhere, and you are simply using theland as a recreational use. I have been talking to some people about this, and apparently LEO are seeking to find serial 'offenders' and throw the book at them, this means jail time, probation, fines, community service, and a complete and total ban from federally owned lands for any period they see fit.
I've only started running into this recently, as they have always had this law, but it was rarely enforced. It's a ducked up attempt to criminalize homelessness and our rights as citizens to access theland we pay taxes for these agencies to manage.
I will update this post when I find all of the 36 CFR laws attaining to this in detail.
Until then in looking for peoples experiences with this, and input on the issue in general. I am considering contacting advocacy groups and local representation to get more info.