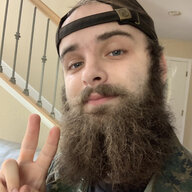 Joined

Aug 10, 2018
Messages

19
Location
Hey, y'all!

My name's Bats (or Batshit). I'm getting close to the end of my senior year of high school, and I've done a tiny bit of traveling so far. During winter break, my brother and I visited the Slabs for a weekend (2 full days, 3 nights, plus 2 days to get there and back). My spring break is coming up next week, and I want to go on a trip during it to get some more traveling experience. I have a small car, a ukulele for busking, and want to potentially bring a friend with me. I can also sell copies of my zines and hand-made patches and stickers to make some extra cash.

I'm from the SF Bay Area, and I'm looking for urban cities along the West Coast.

I visited Portland, OR once for literally a few hours, and it seems like a cool town. The only problem with Portland is that I just read a thread on here about fascist groups attacking queer people a lot there lately. Sounds like I might want to wait a while before going back to Portland.

I've gone to LA every year of my life, and I enjoy it, though I've never been there as a nomad without money.

So basically, what cities and destinations do you recommend?


I appreciate any insight I can get. Thanks!