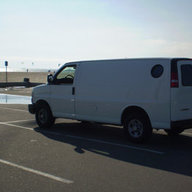 Joined

May 30, 2018
Messages

225
Reaction score

1,036
Homebase
The reason I am posting this is sort of self-reflective but maybe some of you will find a useful peice of information. I am finally staring down an eviction I always knew was inevitable. I don't know where I'll go, necessarily, but I know it will likely be around the new year - in winter as a good eviction should be. I've been working on this Alice pack of mine for a few years now, collecting things and making the occasional small purchase to create a general go-bag. I've added a couple things recently and now the bag is "full" in the sense that to add more I will have to take away.
I'd appreciate any thoughts about utility, glaring omissions, redundancies, or just a gut reaction.
WISHLIST
sleeping bag
& mattress pad - I feel I have enough to go rough, but if I end up with a classy
backpack
I'll have to do some
camping
.
hiking boots - I'll need a new pair of shoes for the winter. I really like Merrells. I usually get a shoe for $50-70, and their boots run $80-100.
camping mirror
odor-barrier bags (for the food in the bag)
Dickies cover-alls - I feel like if I had a pair of these I could wear them for a couple weeks while rotating my socks/underwear/t-shirts.
READYMAN pocket
stove
- these stoves have 4 pieces of metal with perforated
tools
in them like fishhooks and arrowheads. - is $30 too much?
This is Alice. A standard pack, I think. Used off and on for about 15 years. A little wear but has a lot of life left.
Alice is the biggest question - do I keep her or purchase something with more back support. I'm turning 40 soon, and I haven't been out-about with this pack in a few years.
I'm looking at the Berghaus Trailhead 65L and a couple of 65-70L Ospreys. Both in the $180-280 range on amazon. I've read the alice vs camping pack threads in STP and though general advice seems to be subjective I am specifically curious about back issues and these packs. It's not a financial priority right now but I don't want to regret that position a few months from now.
8'x10' 10mil thick tarp - Dumpstered this tarp, unopened. I think I can pack it entirely. Or do I cut it down, or leave it behind. Adding this to ALICE will fill it to capacity, very full.
2 person bivy tent - From a free-pile gravy train. Used but clean. Aquired recently. Checked for parts but have not tested assembly. Would have to strap to the exterior of Alice. Probably useless if I end up outside in the winter unless combined or replaced with other gear.
WHAT'S IN THE BAG:
Keffiyeh
Dewalt safety goggles
x7 Cliff bars
Gloves, light gripping
Headlamp with batteries in pouch
2 Liters h2O
High calorie cookies. Total: 756g. 3690 calories.
24oz bottle, empty
Rain poncho in pouch
x2 t-shirts, rolled -
clothing
goes in the bag after the outdoor multi-tool but before the interior pouch.
x4 pairs socks - haven't learned how to effictivey roll socks yet.
x4 pairs boxers - new & prerolled/taped. Because when it's time to go might as well start fresh.
Small red vinyl shopping bag in its own pouch - I can't decide if this is a waste of space or indispensable.
Money belt & zip lock quart bag - for the airlines, should this trip be so lucky
Large thick ply ziplock bag contains:
x2 5"x9" dressing
x8 3" gauze
First aid guide
Calendar-style diary
Collapsing, outdoor multi-tool in thick canvas pouch - the pouch is necessary to protect the rest of the con
tents
of alice from it's new, pointy edges and blades. This gets packed on the bottom of the bag. It will either survive the impact from a good long toss or blow the bottom of the bag out on impact. Any thoughts?
Multi-tool - from a free pile
Multi-tool in pouch with small screw bits - from nicer free pile
Small folding blade
6" hemorrhage control bandage
INTERIOR POUCH:
Black crafts bag, lightweight - this sits in the middle of Alice, offering a solid support where my back comes to rest on the pack.
Emergency foil bivy
Bulked-up first aid kit - added more bandages, wipes, antibiotic, small scissors, misc
Radio and AA batteries - these also fit the headlamp
Paper showers - haven't tried these yet, but I wish I knew about these when I lived in a van for 3 years. Don't know if they're actually better than baby wipes but they're larger towelettes in a better case.
x2 heavy-duty zip ties
Disposable razor - I'd need a ten pack at least to shave my beard. Probably a waste for me, but maybe trade? Scrape off a political sticker I don't like?
x3 hand warming pouches
Half-a-comb
Toothbrush with a handle that needs to get cut in half
Toothpaste, full sized - there's a travel size in the first aid kit. It seemed like a smart thing if this one explodes.
x3 beef broth cubes - for the sodium
x30 electrolyte and vitamin tablets - got these as a trial pack for free before these Nuun tablets became crazy expensive. You have to get an emergen-c vitamin packet PLUS an emergen-c electrolyte packet to equal 1 tablet.
Travel sized Gold Bond AND Baby Powder - indispensable products that should be considered first aid LOL
Pencil, x3 black pens, green pen, x2 wide sharpies - for writing in the journal, trading information, designing tarp shelters, making plans, making signs, give a pen away
Lime Green bootlaces - one of a few things I shoved in my go-bag instead of throwing away
Fishing line & various bells - for them sneakin sneakers
Binoculars, gift-shop quality - pass the time, trade value
LifeStraw
Magifying Glass - just to see if I can start a fire with it
x2 each sized military can openers
Phone charger, for my phone
Empty Zippo - should I carry the fluid? I bought a 3oz container of fluid recently and I don't know what to do with this thing. I like it but it dries out because I'm not a smoker. I feel like it has tons of uses and good trade value
Waterproof first aid tape
Earplugs in tube
Small tube of asprin
Exacto and blades in small box - I thought they might have some value for first aid when combined with the lighter?
Lighter, BIC
Pen flashlight - useless when the AAAA (yeah, 4) batteries die but it was a gift so I don't know...
Paracord with compass, tiny blade, bracelet
x2 silver dollars - sentimental value but have trade value too.
Duct tape rolled on a pencil in a bag
LARGE IMAGES