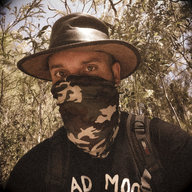 Joined

Mar 5, 2017
Messages

213
Age

29
Location
Website
Sorry if this has been posted before or isn't allowed, I'll probably end up wanting to delete this anyhow.

I'm working on the road...driving and kinda babysitting groups of around 20 backpackers. I tend to work 3 and a half weeks at a time, then have three days off and start again.

Like, it's pretty rad work as far as jobs go...but it's started majorly fucking with me. Things are generally okay until I'm alone with my thoughts. It's constant exhaustion. It's seeing friendships die because on my few days off i just want to sleep and be antisocial. It's dealing with misogynistic, heteronormative comments from sex obsessed guys on the road. It's hiding parts of myself. It's seeing the utter disrespect of the land and history by people coming here to learn it.

It's grinding me down. I was thinking, hoping, this was a way I could travel and make money while I'm at it without the risks I've faced in the past. If something seems to good to be true it probably is.

This is sucking the life out of me, and making me question life.

I don't know how I ended up on this path.

I miss rubber tramping in North America.

I miss not feeling totally alone when surrounded by people.

I miss not being medicated.

Thought this so going to let me live while raising funds to go back to school and study one of my passions (wildlife science/ecology). But it's just leading me to a bottle.

It's just a bad night. Sorry again if this post is in the wrong place, or unwelcome here.

Lost.
Last edited: