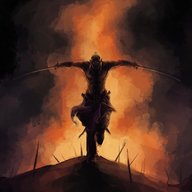 Joined

Apr 7, 2017
Messages

46
Location
Lords and Ladies, Wenches and Scallywags.
Allow me to introduce my new ship:
Goldmember.
I discovered her on the coast of the wild lands of Craigslist after months of fruitless exploration, mosquitoes, and shitting seagulls.
Worn yet still full of life and potential, I called for a parlay with her captain, a well off and mild mannered man with a healthy fancy for his wife and Hondas. After misplacing myself once or twice searching for his shack, I found my quarry tucked away just inside the forest.
After a rather awkward start, he graciously allowed me onboard his docked vessel so that I may inspect how sea worthy she was. A few dings, the remnants of small prisoners with a penchant for crayons, but all in all sturdy and sound.
A bargain was made. Three days hence, she would be mine.
And now, dear readers, at last. She. Is. Mine!
So, to cut a long story short, while shooting shit with my landlady/friend,for some reason I was struck with the urge to declare the van Goldmember. It just seemed fitting, somehow. Tomorrow begins the conversion process and getting my car, Hunk 'O Jink Jr., sold.
Sorry for the abrupt ending, but it is late and has been a very long day; my usual story telling skills aren't very up to par right now.
But, yeah, this is my new van. A 2001 Honda Odyssey that I got for a pretty good price. She will need some TLC, but all in all I think she'll work out just fine for my first van.