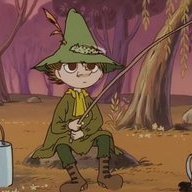 I'm a d-bag and got banned.
Banned
Joined

Oct 14, 2017
Messages

24
Location
How is this thread a safe space for men who were harassed and assaulted, with vile crap like "It is the fault of sexist men" just above, getting liked by Matt Derrick the admin???

I'm a man now, but when I was a boy of 19 traveling the US and UK, I've had my near drugged-and-raped incidents. It turned verbally violent once and luckily nothing further. I consider myself LUCKY to have evaded it, by sheer avoidance of alcohol and keeping an open and brave mouth on me - asking questions.

Shame on Matt Derrick for supporting sexism and hate here!

The fault is with both men and women, together with intoxication being socially accepted without precautions.