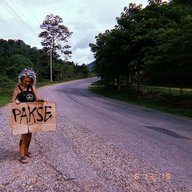 Joined

Aug 11, 2019
Messages

6
Location
Hey, I'm a Canadian - currently living/travelling 'Straya but heading back to Turtle Island in October. I want to spend a about 3 months in the USA in January 2020. Iwant to spend most of my time in 1 place with only a bit of time in transit.
I am town between LA and NOLA. I love them both, maybe NOLA a bit more (big fan of creole food and blues, jazz, and folk music)
Basically I am tired of being on the road because I get a bit lonely and miss the sense of community I have back home so I am wondering what the punk scenes are like in these places. Does anyone know of punk houses or established squats where I can stay? Anyone maybe want to be friends?
Oh to give you an idea of what I am in to, I'm pretty into leftist politics, I'm vegan, and I love folk punk!
Thanks