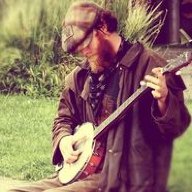 Joined

May 3, 2008
Messages

926
Location
*I think now is a good time for me to pull the plug here on STP, because I'm at a point where I can no longer contribute anything without it going wrong*
That's an unfortunate decision...I'm not trying to attack you; in our culture victim blaming is so built in that it's easy to do without realizing it. Rather than feeling attacked, you could take it as a learning moment. You could also avoid these kinds of controversial threads where emotions run high and it can be a little like walking through a minefield.
I'm not blaming the victims.
I'm just stating that the victims should have gotten away from this individual asap.
That is literally blaming the victims. Instead of focusing on the fact that this individual shouldn't have been doing these things, you're focusing on the fact that the victims didn't get away from him quickly enough. How quickly they should have gotten away from him is irrelevant to his shitty behavior. If somebody's in an abusive situation and, rather than criticizing the abuser, you criticize the abused person, you're implying that the blame rests with the one being abused, or at least that they share some amount of blame.