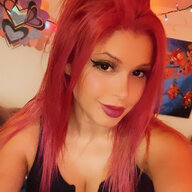 Joined

Apr 5, 2014
Messages

164
Current Location
Yesterday there was a 25 year old guy who committed suicide in the city I live in. He was confronted by cops and he was yelling at them to kill him and then went at them with a knife so they did.
I was asked to watch the video and I declined. I would post but I can't get myself to watch it.
Everyone is going thru shit so please be especially less of an asshole then you normally would be if you normally are... anyways just spreading awareness.
And if you are feeling somewhat down you aren't alone. The holidays can be hard times.
This may sound cheesy but Iam here if anyone needs to talk/vent. I'm no counselor but Maybe I can bring some warmth during these cold times.