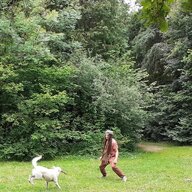 Joined

Jun 8, 2018
Messages

62
Location
[Preferences / orientation / identity - whatever]

For the more emotional souls among us , how do you manage your emotions on the road when you meet , or hook up, or even just begin to enjoy the company of another person or other people, but maybe you have different relationship preferences. You then begin to question your own, and what could possibly work between both or all parties, and you're turning it over in your mind, because let's face it, you like this person, or people. Wondering if there's a way to bridge the monogomous and polyamorous worlds when there's possible relationships already established - formulating where and how you'd fit & how it could work and what it would feel like.

And then they leave , or you leave.

... and follows the short bracket of time when the mind wanders , or is stuck in another place , and emotions swing between sadness, jealousy, anger, and love. Alcohol fuels. Time heals. Being on your period doesn't help. It can be a weird window to look out of, especially when you're alone on the road, and are self-aware enough to know you are probably more of an emotional character.