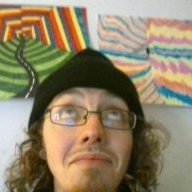 Joined

Jan 6, 2017
Messages

12
Reaction score

4
Homebase
Good morning!
I've been conditioning myself for, and building my gear up for, a tour through Montana, ultimately heading down to Yellowstone through paradise valley.
I've got a GIANT brand aluminum frame mtn bike with disk brakes, as well as rechargeable and battery powered lights (in case I cant recharge the rechargeable ones in time), and a Blackburn rear rack that can hold my own body weight without creaking, bowing, or nothing. I've just sold a stupid big tent somebody gave me because they said I would need it on the tour.
I'm trying to figure out the best setup for setting up any kind of saddle bag in the rear, and possibly in the front, but I'm clueless on the front with just the handlebars and forks. I'm not flat broke, but I am tying to conserve my budget. Stocking up on freeze-dried calories, also have espresso, and my camp-spresso maker (Aero-press, it's great if you have a way to boil water.) I was looking into maybe getting a 20 dollar butane
stove
and strapping it onto my rack to keep, weight has not become an issue quite yet.
Also wondering, it's that weird time in Montana where it's spring and starting to get a little wet, but also still snows on occasion, If I were to get 2 tarps, one for and one for wind, that would probably take up less space than a tent (unless I were to find one of those sweet old-school canvas a-frame
tents
) as the tent I had was longer than my rear rack and seat together, it made for an awkward set-up, although I did have a few yuppies comment that my long-haul set-up was cooler than theirs (at that point, I got the bike for 100 dollars (just needed an inner tube in the front), rear-rack for 45 (and it's a beast!), lights all around for 40 (not counting the cheap battery ones) and just stuff that I generally had with me already (bags clothes
sleeping bag
knives boots etc etc etc) ) So I was pretty happy to hear that!
Basically, I am trying to see if any of you fellow StP members have any advice for me! I've already been biking 20-30 miles a day leading up to this, so conditioning shouldn't be an issue, more technique and gear than anything else! Any tips for riding up mountain passes with weight? Obviously use low gear, but then sidewind the whole way up to keep from getting your momentum stopped looking up the pass? How about setting up reasonable tarp shelters that are water & windproof? All advice is greatly appreciated!
Oh, and anyone out there build their own bike trailer before? I think that would be the best way to go, at this point. I'm also going to need a new pack for my back as right now I have an Adidas drawstring bag (and duffel strapped to my bike)
-Mark Allen