Make America Freight Again
Staff member
Moderator
Joined

Dec 12, 2014
Messages

2,390
Age

33
Location
Website
There is a gay immigrant american man by the name of Milo Yianopolous who is definitely provocative but who was banned from twitter and CNN refuses to interview. When he went to speak at Berkeley a riot in sewed and so they cancelled his speech. This is an attack on his right to speak. There are many of examples of this and most of the violence and intolerance is coming from the so-called left in america contrary to popular belief.
Ok this is where I have to stop you. Milo Yianopolous is a fucking scum on the face of this earth.
That fucktard is one of the main causes of hate speech in this country. Fuck that guy.
And I am not sure you understand what "free speech" is in the country.
Free speech means you can say what every you want, but that doesnt mean anyone else has to listen to it, or host you to be able to promote it.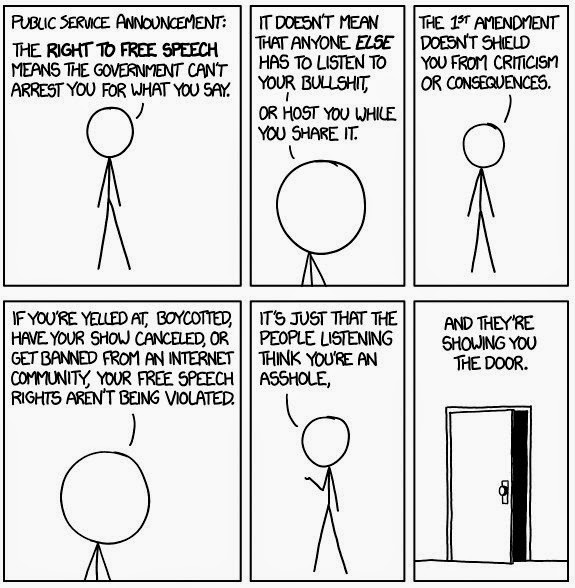 And I, for one, coming from a more of a leftist background will say FUCK Nazis, FUCK hate speech, and FUCK anyone who thinks they can regulate what one can do with their bodies, sexuality, religion, race, or personal decisions. Seriously.
Last edited: