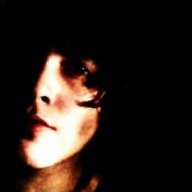 Joined

Jul 21, 2010
Messages

77
Hometown
when i was 16-17, i dated someone 23-24, which in retrospect is kind of a big difference, though it really didn't feel that way at the time. in most cases, i'd find that a little fucked up, but age really doesn't dictate maturity, and i feel we were well suited for each other, with the exception being he was much more ready and willing to settle down. that was what ended our relationship in the end.
i'm currently dealing with feelings for someone ten years my senior, who i lived with for a short time in a communal/punk warehouse. maybe he's just young for his age? but we've got a whole lot in common. and i think once you're at a point in life where you know what you want, what your values are, and what you're willing to compromise on, and you find someone else with similar ideals, you should go for it, if you want it.
i feel like we complement each other well and suit each other.
so if you and yours is legal, fuck age. do what you want.