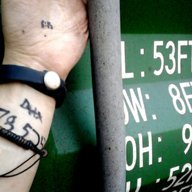 Joined

Jun 16, 2013
Messages

363
Age

33
Location
Website
PART ONE
It's April 11th, and I'm walking out of Big Pine. There is a sign in front of me. "Next Services, 126 miles". I take pictures of it and walk on.
I don't have much water. I haven't given this much thought. Maybe there will be springs - maybe there will be snow. There will be some vehicles on the Saline road, but I don't want to talk to people. Not even for water.
............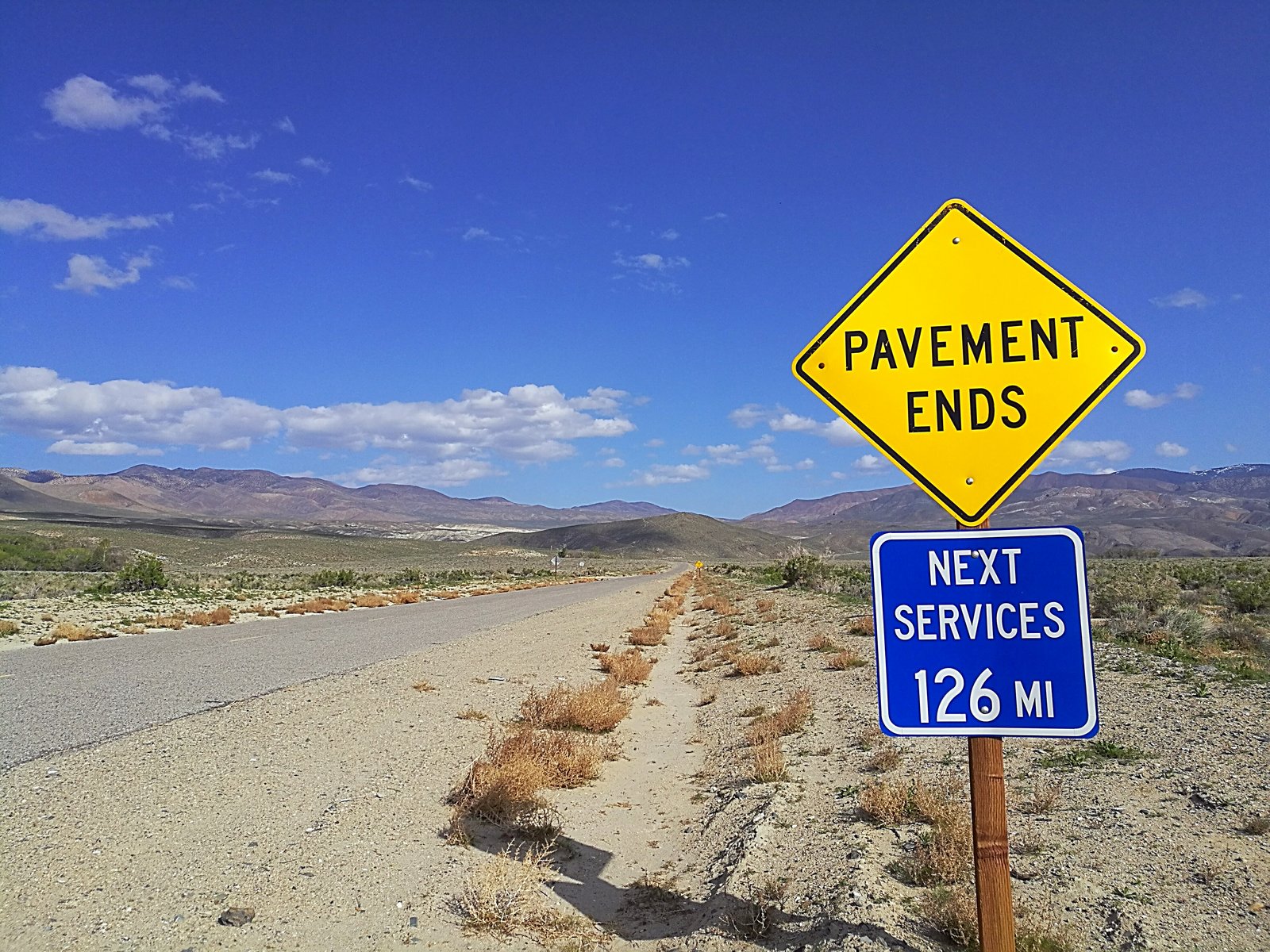 ............
"Not all who wander are lost".
It's a sweet quote, but I'm lost. I ran, rode, fled out of the Dakotas, where I had found purpose for a time with the Water Protectors at Standing Rock. Maybe I'll tell that story in detail eventually; it's a hard one to get right.
My purpose is gone. It's a harsh, uncompromising thing to say, but I feel it in my heart. My instinct in distress is this: "Run west".
I stayed at a camp in South Dakota for a while. It was too peaceful. There was little work to be done. I made no impression, and only one connection. I spent most of my time in his tent, so full of my own impatience and doubts that I didn't realize he felt the same, until we left.
We hitched through South Dakota to Cheyenne. It was cold, rainy, hostile. He never had enough to smoke or drink. I had patience for nothing. A woman put us up one night in a wrecked trailer. I woke up on the floor with sewage backing up, choking on the smell of shit.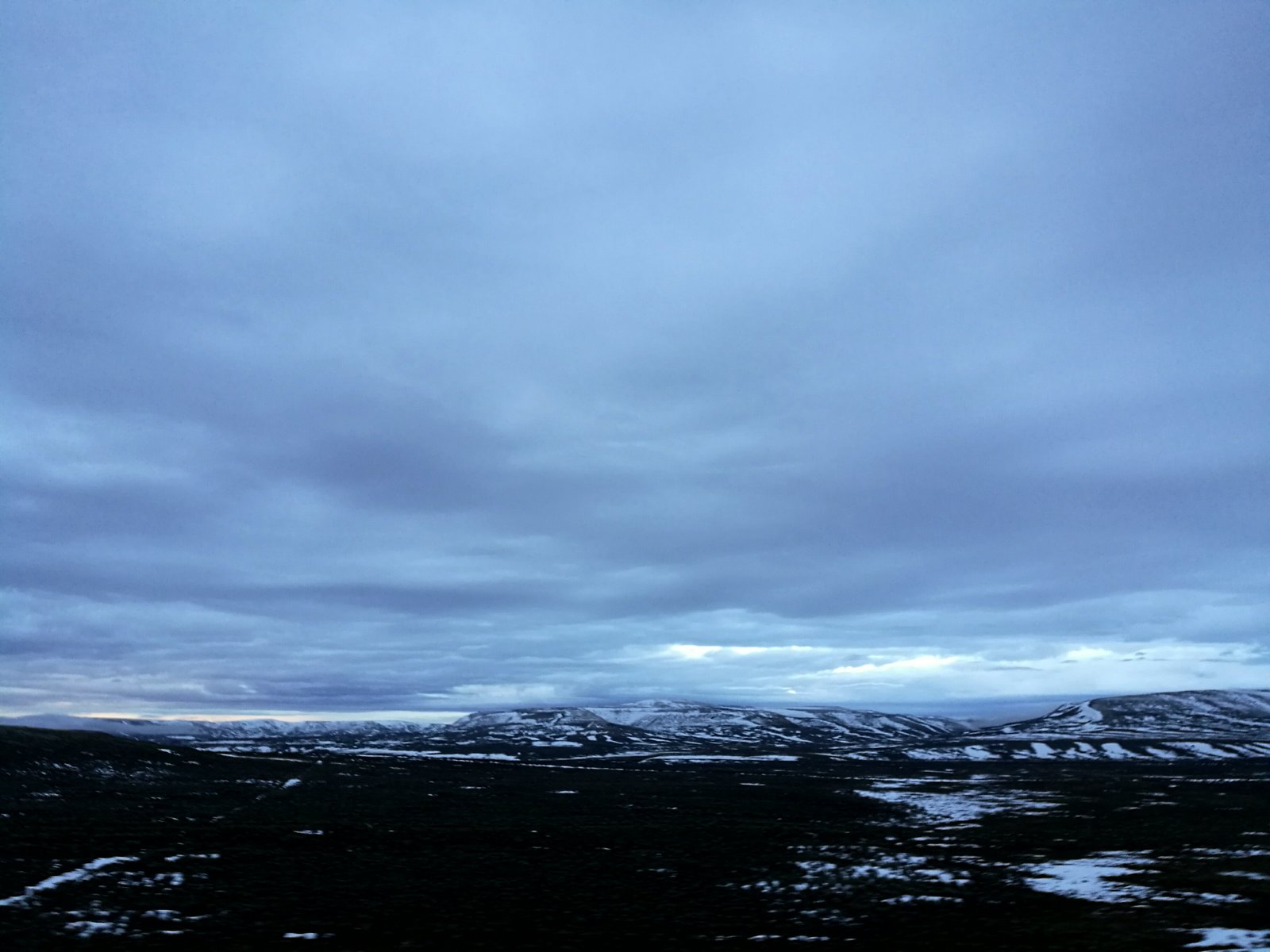 I parted ways with him in Pocatello. I got off the train, he stayed on. Can't handle people sometimes, and he was harder to understand then most. I've not heard from him since, and that worries me.
I caught out of Pocatello on a snowy morning, bailed before Hinkle, hitched to Eugene, caught a train to Roseville. Spent two days in an immense rainstorm until I was flooded out of my shelter and ran through the downpour to get on anything going anywhere.
I found a Canadian grainer and it took me to Sparks. It gained a thick coat of snow on the way, and I tumbled off damp, stiff, and cold. Walked it off, hitched out of town.
Reno to Carson City to Bishop to Big Pine, and now here I am just across the Owen River, hoping to find some peace and patience in the magical hotspring oasis in Saline Valley.
...........
It's a remote gravelstrip of a road, but there is some traffic. Men hang their heads out Jeep windows and ask if I'm okay. They don't seem to believe I am. I'll probably need to ask for water eventually, but I still resent the intrusion. It feels like I'm being sounded out for liability, I have to prove my competence for their comfort. I don't like speaking anymore.
I walk, shamble, stagger far as I can. My map shows a set of springs two miles off the road. The first is dry, but the second is a clear streamlet, attended by willows and giant grandma sagebrush. By the time I make it back to my gear, halfway to the road, it's dark. I can still see lights, but they are far below.
I'm an invisible, insignificant speck in a vast, unvisited landscape. It had been a long while since I've felt so inviolate, carelessly secure in my camp. I relish it. I cook and eat in the dark; bacon and buttered grains. Lots of fat to make me feel like I'm eating enough when I barely am.
In the morning I revisit the upper spring, and filter water while hummingbirds duel over my head. The water here is powerful for it's scarcity, springs are teeming with life and growth. If they dry, it all collapses.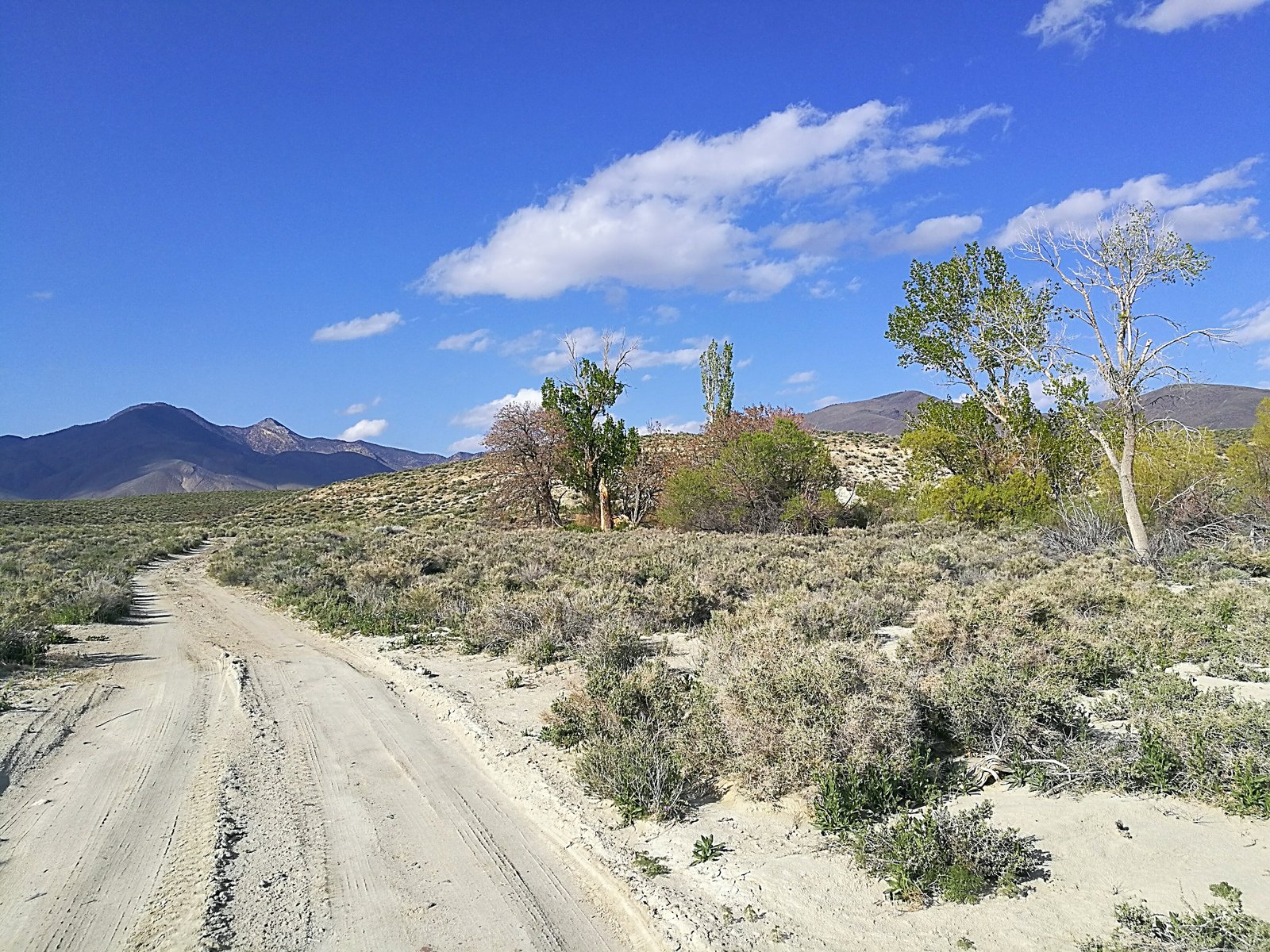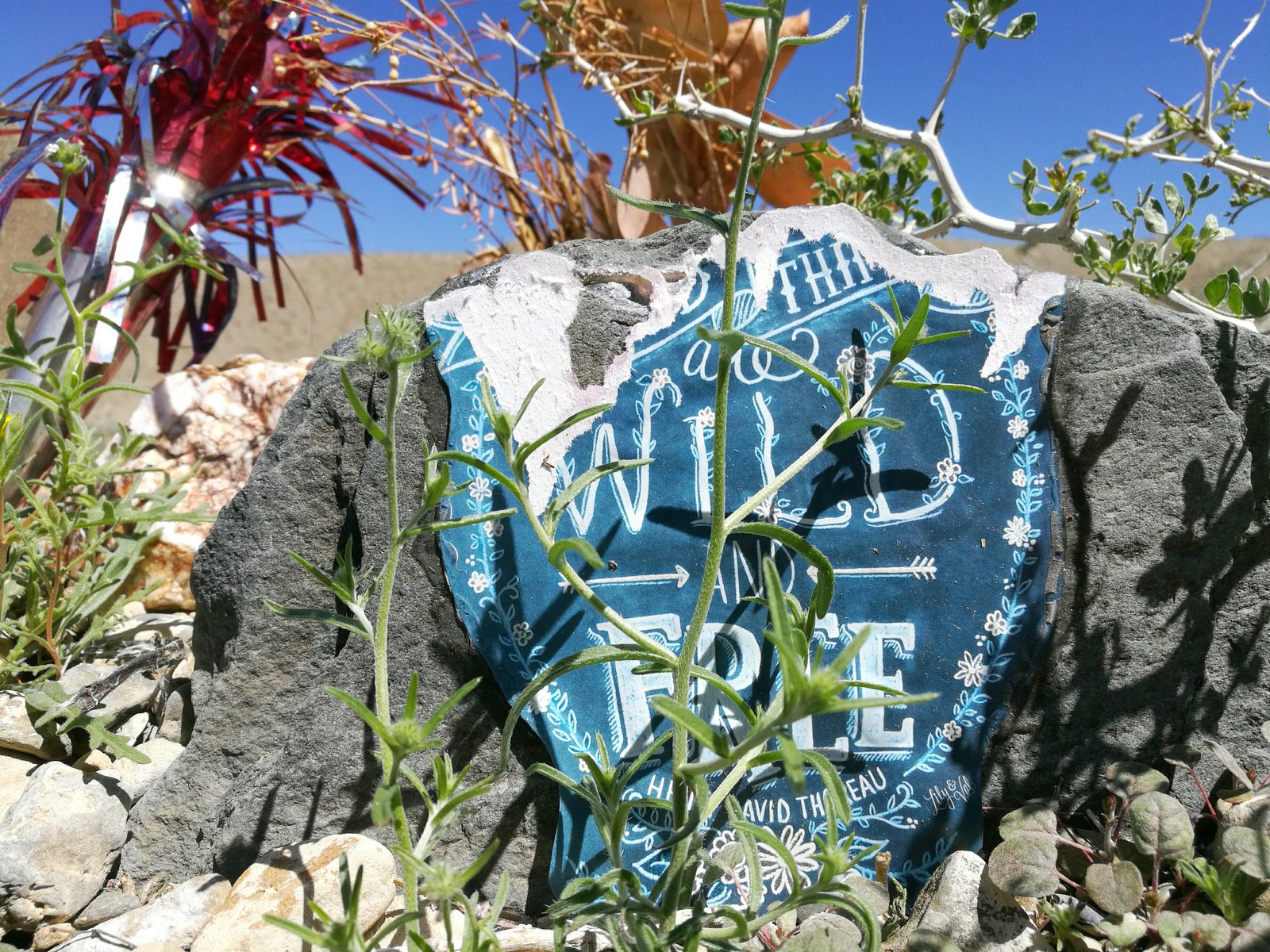 I'm assuming the three day rule of all difficult things will be relevant here; three days to start adjusting. One day to be reckless, next day to be sore, third day to be in a lot of pain, but after that it'll get better. Today hurts. My pack is heavy, but I need everything in it. My feet hurt. My ankles feel brittle.
At the head of the Saline road I find a man in a stopped Jeep, waiting. He fills up my water, we talk for a bit. I don't feel him to be suspicious of my well being. Maybe he thinks me a bit odd for walking. His friend comes, driving a giant, ailing military truck in the process of breaking down. They both turn back, and I continue down the hogsback road and make camp in a grove of bone-colored Junipers.
Far below me, a massive, flat valley. I watch it, imagining the ancient floods that reamed it out.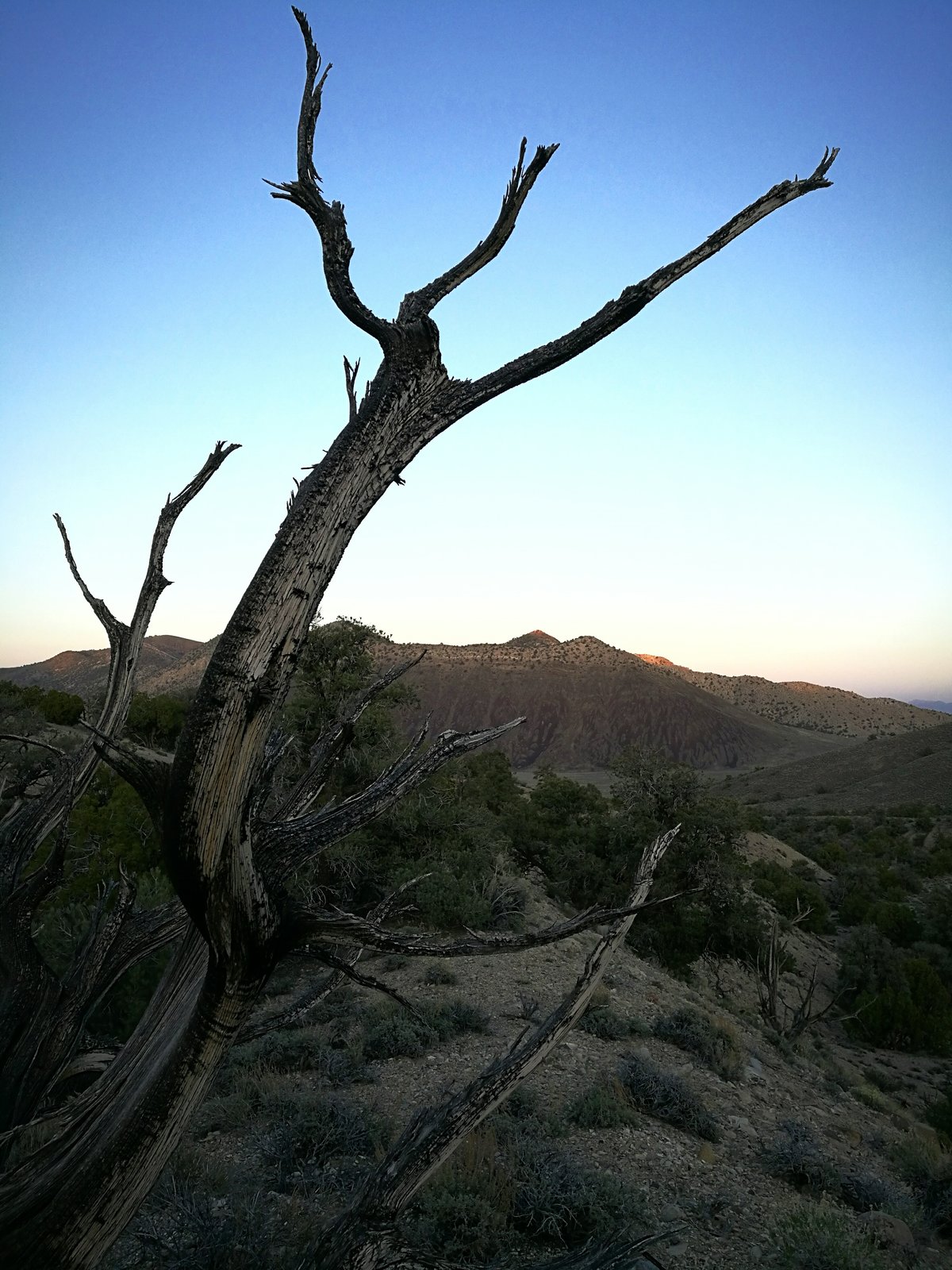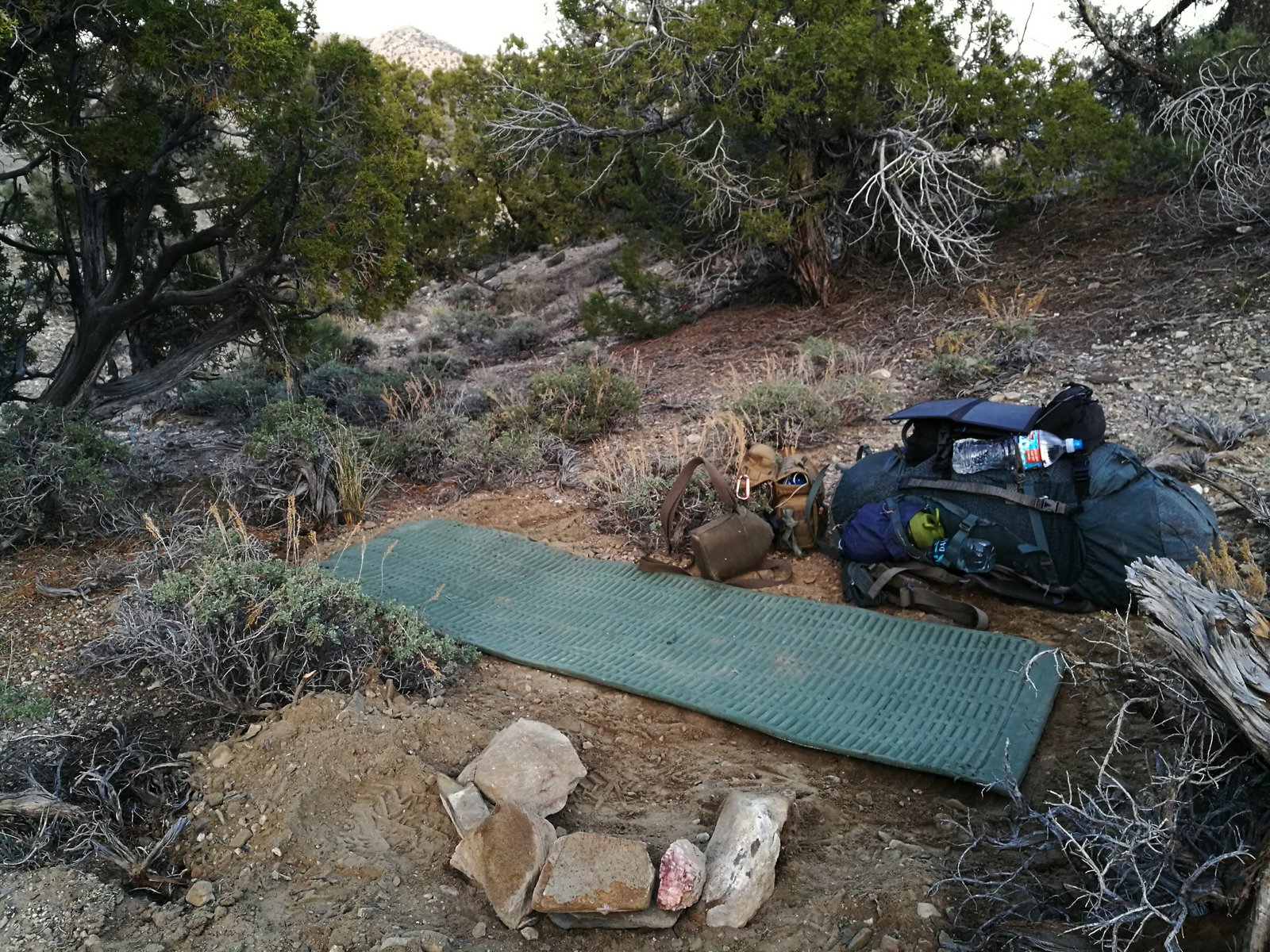 ........
When I wake again from strange, jumbled dreams, the sun isn't quite up, but it's warm enough. I walk gratefully through the fragrant pinyon pines and juniper, collecting some resin here, blue juniper berries in my pocket. I try to walk lightly, in good balance, but it's hard with the burden on my back.
I avoid the road when I can. I find a water trap, full. I find remains of fence, cutting deeply into juniper trunks. I peel away what I can and stack the wire aside. I stop to rest in an uncollapsed miner's cabin. I feel myself opening up, slowing down, enjoying the moment.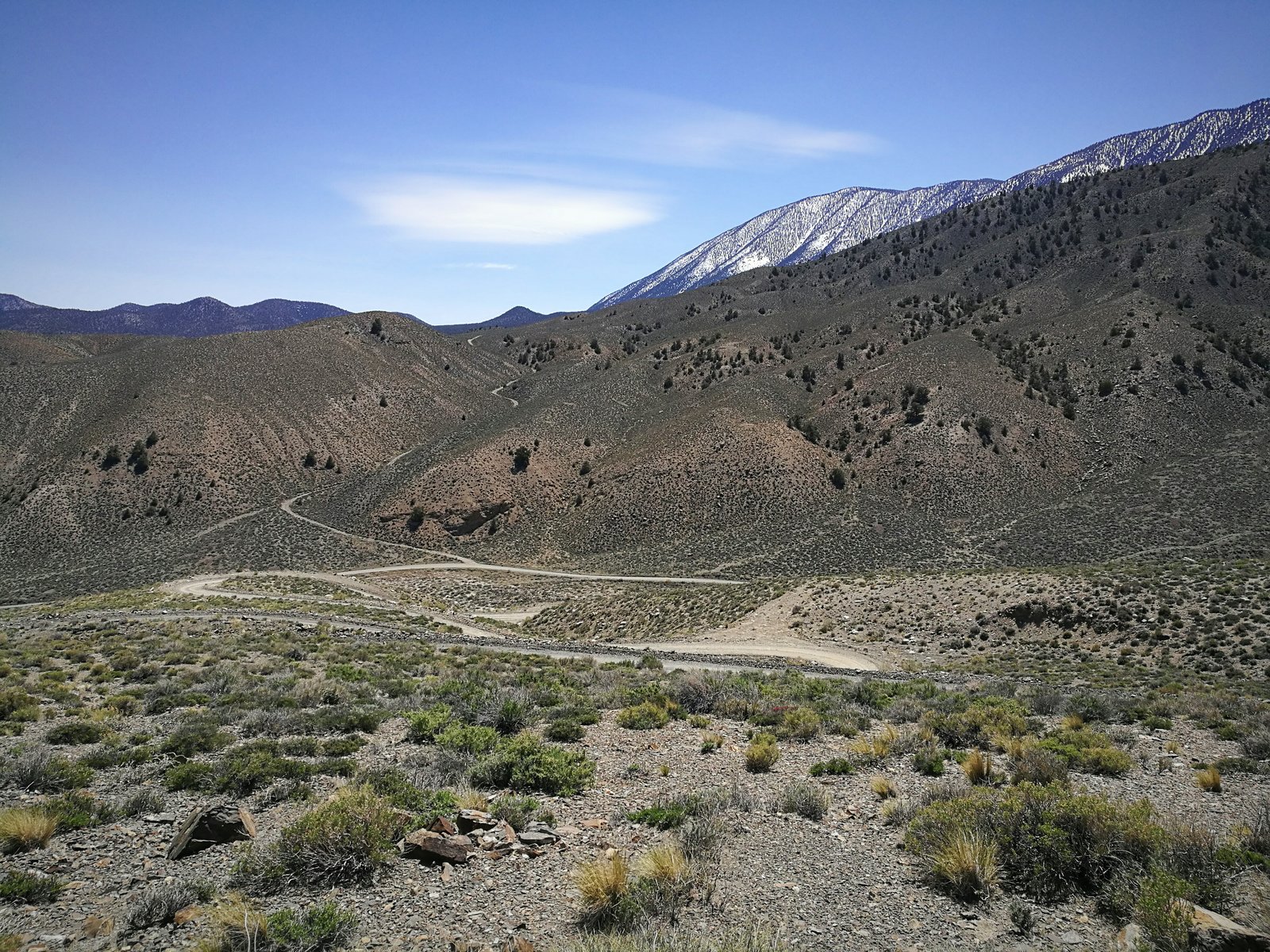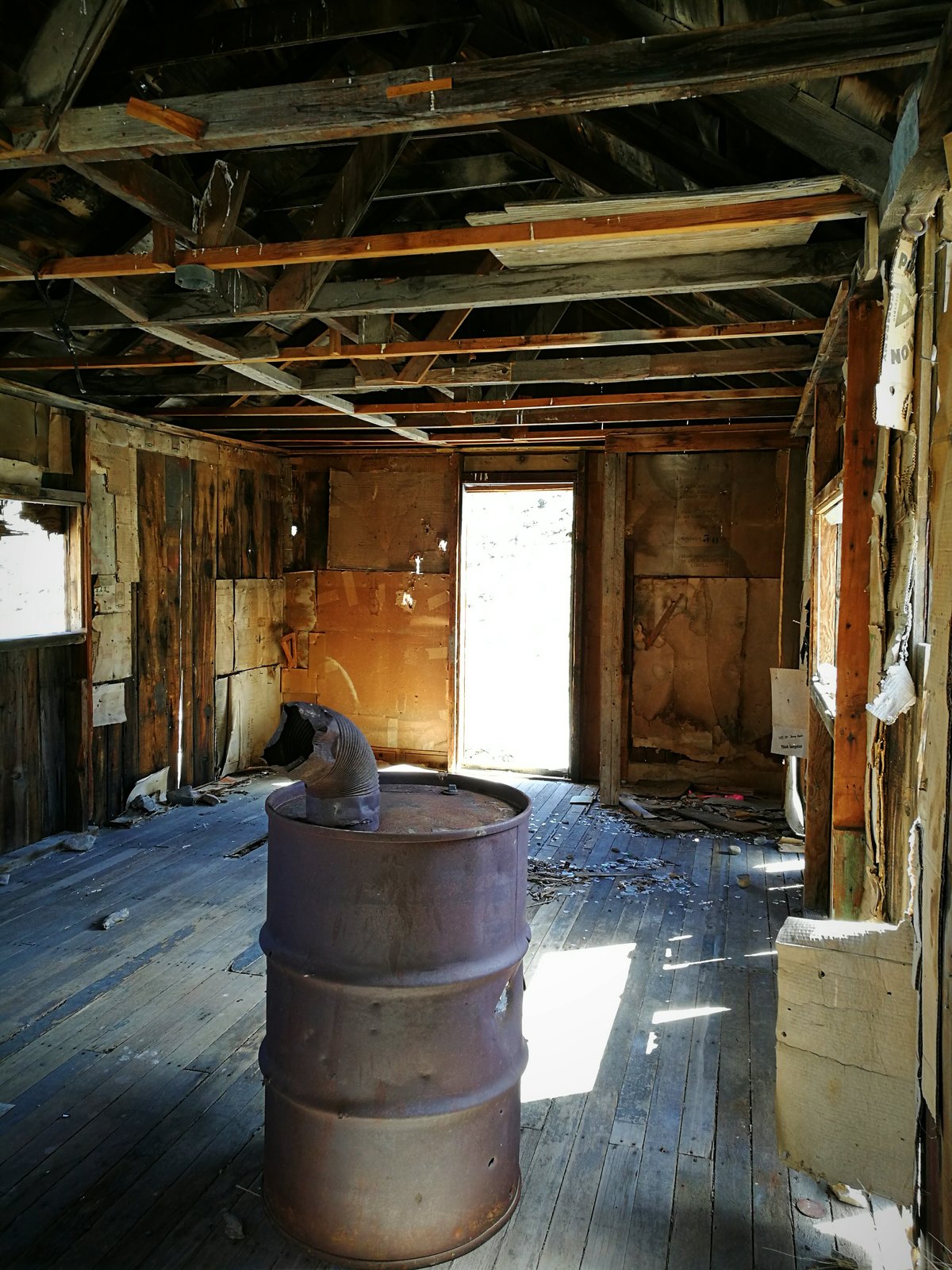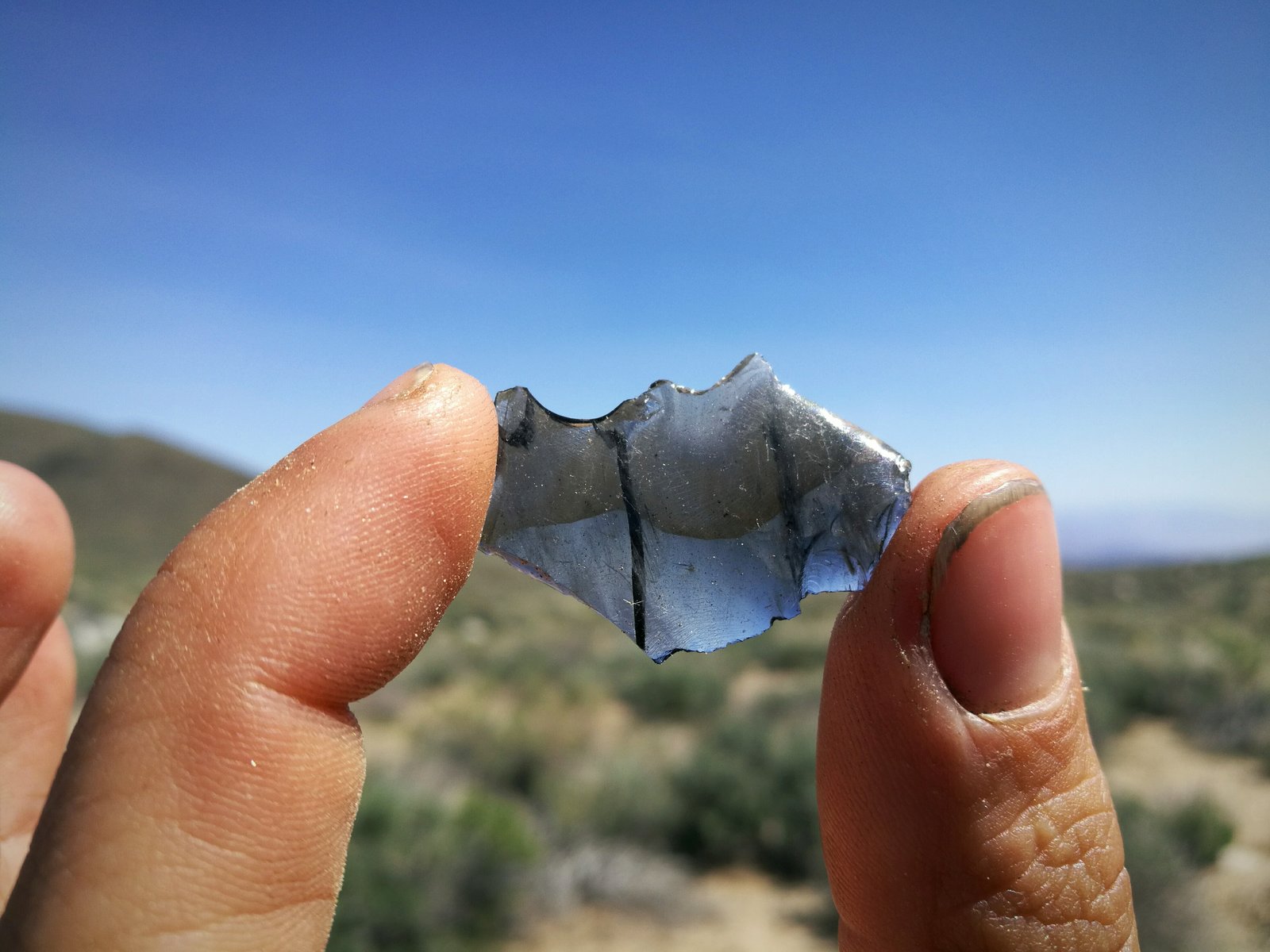 ............
I was afraid, a bit, coming here. I call the southwest the home of my heart, but I've been absent from it. Here, the region around Death Valley, is the desert at it's most potent - but what if it no longer welcomes me? What if it can't soothed my reckless impatience? Will I be called somewhere else, or just stay lost?
As I walk, I'm filled with wonder. I call out to the lizards, I talk back to ravens. I thank the sagebrush and greasewood. By the third day, I'm not resentful of occasional human interaction. People come here for the love of it, why should I avoid them? I'm grateful to the people who stop, offer me water. "See you at the hot springs!", We exchange.
.......
At the top of North Pass, the snow smells like smoke. I blame the military jets, air currents from Vegas, but I drink it anyway because I'm thirsty. My ankles feel like brittle twigs as I bear my burden down the steep roads. Greasewood and Nopales become the dominant plants, burro tracks meander along the road. I spent one last night in a flowery wash, in the slope down to the desert bottom.
The next day, the sun rises hot. I walk the valley floor to the springs road, and sit in the shade until some city kid visitors give me a wild, rattling ride the last seven miles to the lower springs.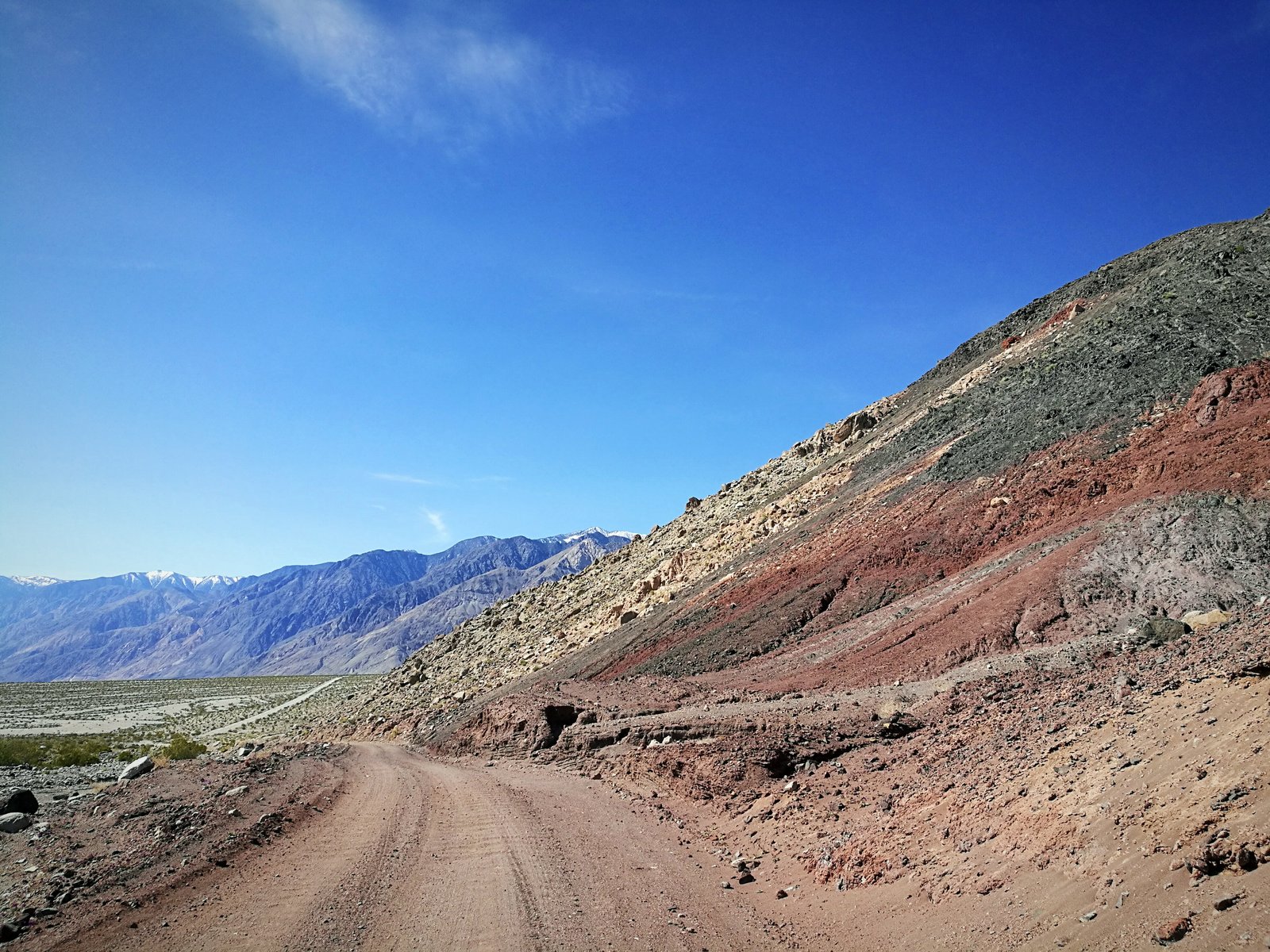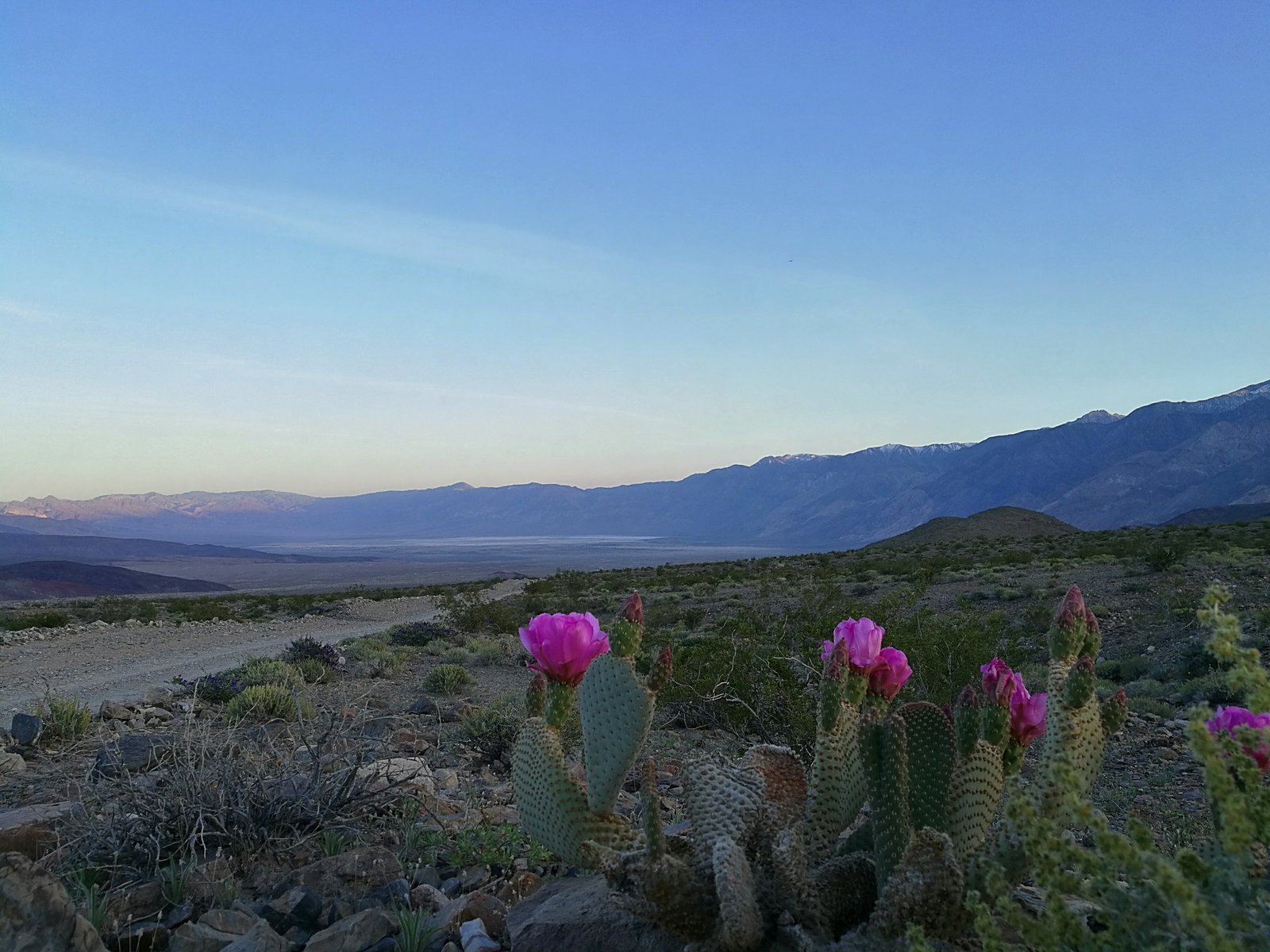 Last edited: