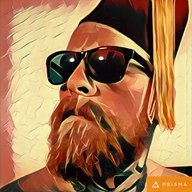 Joined

Jan 19, 2009
Messages

437
Location
Website
I'm working on getting the good'ol yota highway worthy, then I'm headed to ride NYC and other metro areas around the country wile they are almost vacant of traffic and people. I really wish I would have done this a little earlier, but I literality 'just' got the stimulus and unemployment (1099/gigworker).
Im gonna take my track bike with me and just have fun seeing cities as most never have. I'd like to stop and see friends along the way (from a safe distance) and I do realize I'm putting my life on the line, but I already keep to myself, avoiding the public, as is, so I think i'll be ok.
not looking for any flack or praise, but rather the skinny on places to park as so to avoid towing or 5 0. Also places to really avoid, but not because of covid directly.
and as always, any food help is greatly appreciated.

Im gonna roll with the gopro and do some filming, so if any of y'all are home and wanna ride, hit me up and we'll do a hotline type thing in your hood. if anyone is bored and wants to help video edit (I'm not very tech savvy ), that would be rad af to do a collab.

hope all y'all are doing well in whatever space you're in during this pandemic. we'll get thought this, not all of us, but most, will get thought this.