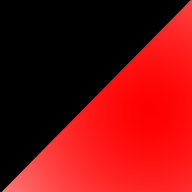 Joined

Feb 20, 2018
Messages

36
Likes

19
Current Location
There is also the question what qualifies as an action, under on common theory, I believe it is suggested that an agents have desires and beliefs and agents have to believe that what they are doing is an end to achieve their desire, for something to qualify as an action. Well something along those lines at least, it's been a while that I studied philosophy of action. Under this model there is an element of pleasure in every action.
In
@Waldo
case, there was no desire apparently. This seems dubious to me on one hand, on the other hand I can't say that I haven't felt the same in some situations. Maybe the solution is simply that we didn't consciously act, but did things more in a reflex like manner, ultimately.
But as so often with philosophical questions, in the end we probably won't be any more knowledgeable if we analyse this further, at best we have a clearer language about things we intuitively all know already.
Edit: I wrote
@Waldo
in this post, but meant
@warlo
. Sry, I am in the middle of one of those sleepless nights at the airport to save the cost for a hostel for one night.
Last edited: