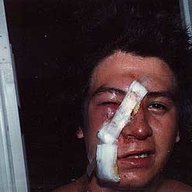 Joined

Nov 4, 2014
Messages

92
Location
I'm not a traveler, but am an avid primitive camping enthusiast and really enjoy, and am very grateful for all of the great content that is contributed on this site. In the time I've been lurking, I've come across so much truly helpful info that I thought I'd like to contribute something myself.
For years, I've been searching for the perfect camp stove. Since I prefer to ultra light- I had been using one of those folding Esbit stoves with fuel tablets, and it's worked pretty well most of the time. I've also used alcohol stoves, pop-can stoves, and canteen stoves/cups- All with pretty decent results, but none were exactly what I wanted, and each came with their own set of negatives. Cooking over just a plain old open fire is fine most of the time, but I still wanted something else.
Anyhow, I think I've found one that's pretty close to perfect for me, and thought I'd share and give a review.
It's the "Solo Stove Lite" that I stumbled upon while reading about some stove that charges phones. Essentially a light weight coffee-can shaped stove with an internal liner and grate for fuel.
I like it for a couple of reasons:
Will use any fuel- Esbit/fuel tablets, cans of sterno, charcoal, and most alcohol stoves will even fit inside- But biomass was the big seller. Twigs, pine cones, and any and all other natural, flammable matter that will fit inside will burn. You could probably shove a sock or your underpants in there and boil water. This is the main reason I like it, it's so versatile.


It's a gasifying stove, so with wood or charcoal it burns nearly smoke-free when it gets hot, as the space between the shell and the liner pass heated air up to the top of the stove which in turn "burns" the smoke (wood gas) that's given off by the initial combustion. I like this because I enjoy going "off trail" camping and have been known to find spots in shall we say gray-area spots from time to time because I enjoy peaceful solitude when I'm on the trail.


Your fuel is off the ground and self contained- Not so important with alcohol stoves, but if you're using campfires or a canteen stove that is a ground-burning set up- dampness can be a problem. Rain is also an issue with that type of set up.


Seems to do well with wet biomass, especially if you have good tinder. I was camping in the fall, and went to make dinner right after it rained- everything was wet. I normally carry at least one fuel tablet from which I can shave slivers to get a fire started, but I'd forgotten it this time... My emergency tinder is an altoids box lined with foil and filled with cotton balls or dryer lint that I've saturated with Vaseline- Which will pretty reliably light and is decently water proofed by the petroleum jelly. Once the tinder started, even the wet leaves and small twigs dried/started enough for the fire to get hot enough to take bigger, pinky-sized twigs and get them started. I was impressed.


Cools off pretty quickly. I think it's stainless because it gets hot (see cons*), and I think aluminum would be problematic. Cools off much more quickly than I'd expect, but it is very light and thin (again see cons**).
There are some cons:
Cost- Like maybe $60 or so.. Luxury item for sure for most, and that's for the smallest ("Lite") sized stove.


**Durability- So far fine for me, and seems like it's well made but I'm not jumping in and out of trains every day. The liner is press-fit in and spot welded, and the grate is spot welded, but I haven't really given it a good whack, or thrown it down a flight of stairs. Seems like it could be a bit dainty for continuous, heavy duty use..


*Biomass fuel consumption.. This stove seems to burn really hot- Which is good for cooking, but make sure you have enough material to feed it, and keep the fire hot, so even the aforementioned wet biomass will catch.
I'm sure there could be a few posts on this site about gasifying stoves- And as talented at improvisation as it's clear so many contributors here are, someone
may have
has likely made something just like this out of duct-tape, a beer can, and sheer force of will already, and with great results... I just thought I'd put something together for a first contribution.
Not getting paid for anything, etc. May not apply to a lot of folks out there but thought I'd share for the campers out there.
Thanks and kind regards-
JJM