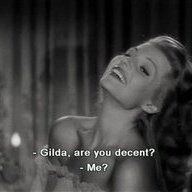 Joined

Jul 30, 2017
Messages

10
Reaction score

33
Homebase
I am homeless but I work like 60% of homeless in NYC. I shower at the gym also exercise there and keep my belongings in storage.So I switch between rough sleeping and sleeping in any of the three NYC airports the deciding factor being the weather

I usually find somewhere to hide so that Im not bothered, I hate being woken up out of my sleep. One of my favorite places is actually behind a church. Theres a huge bush that I just go under and once at night for some reason someone came and they didnt even notice I was there.

I notice lately that the police really dont give a shit about people openly sleeping rough outside. The airports dont seem to care either. Maybe because its the summer? In NYC and NJ.

I have noticed since Trump got elected that LE have been really lax about enforcing. The outreach people will walk around and do welfare checks but for the most part they could not be bothered.

The airports I know will get stricter when it gets colder but for now its pretty sweet.

Hopefully people dont fuck it up by stealing or panhandling or anything. La Guardia airport used to be a good spot and it got messed up from people doing that.

I dont know if its because the homelessness has gotten so much worse or because Trump is in office and liberal NYers hate him. Reason I say that is NYC is a sanctuary city and I think they know it would look hypocritical to police American Citizens in poverty but then at the sane time support illegal immigration. Seems everyday there's a story on the news about some people rallying around an undocumented person whos about to be deported so that they can stay. Its also tourist season so they gotta keep up this friendly tolerant progressive front for the international community thats visiting.

I dont which it is but I know Im enjoying it while it lasts which it wont.Liberal Progressives tolerance of the have nots who arent subservient to them only goes so far. Especially in this city.

Its funny to see because I recall seeing all these newspaper headlines about the homeless and what a nuisance they were and ever since Trump got in office you rarely hear or read about it anymore.

Im not a Trump supporter either I just think a lot of people who dislike him are putting on this show of tolerance and kindness and its funny to watch knowing how these people normally behave.

From an anarchist perspective this whole presidency is top notch political theater.