Permanent Wanderer
Staff member
Admin
Joined

Aug 4, 2006
Messages

10,443
Location
Website
http://www.alastairhumphreys.com/pirates-on-the-danube/
Jamie Bowlby-Whiting
cycled 1,000 miles on a £30 bicycle, then built a raft from recycled materials and floated down the Danube. Now that is what I call an adventure! Brew a cuppa and enjoy his tale.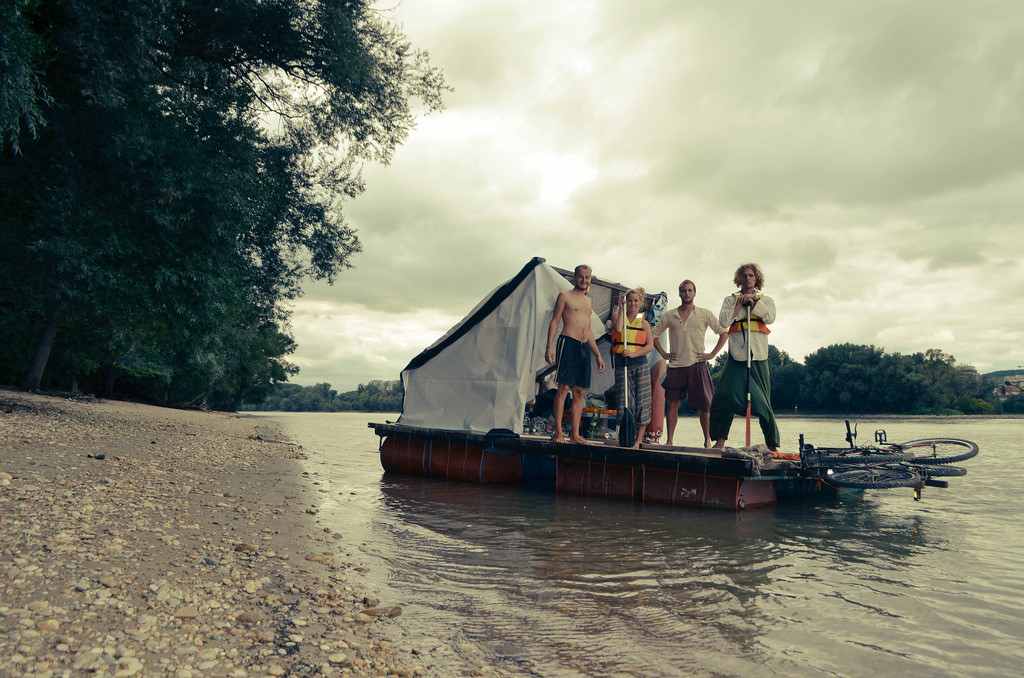 In the middle of 2012, I was working as an English teacher in Istanbul. I worked at an expensive private school where the children had no interest in learning and there were no rules regarding their behaviour. The wages were low, several people took advantage of me financially, and my apartment was alive with mould. In short, I wanted was change.
With €42 between us, myself and
Leah
(a crazy but awesome American girl I met
hitchhiking
in Poland the summer before) hitchhiked to Italy and had a wonderful 10 day journey exploring the mountains and sleeping on beaches (as well as a few pavements). From my time in Turkey I had only managed to save a few hundred pounds, but I was desperate to be outside and to explore.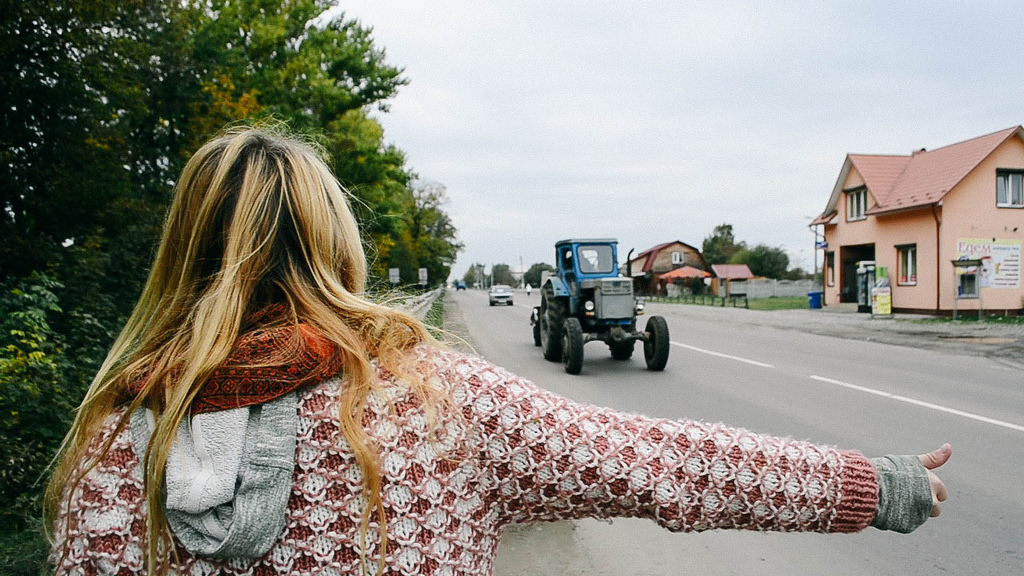 I had spent time reading about
long distance cycle journeys
, but neither of us had the money to purchase nice bicycles. In a little village we found a couple of bicycles being sold by a friendly old man in his garden. We bought them for £30 each. We attached cool boxes as budget panniers. Daniel, my Slovakian friend, decided to join us so we drew a rough line from my family home in Norfolk to his family home in Slovakia… then we cycled it. It was a 1,000 mile journey during which we camped outside for free every night, salvaged food by skipping, foraged wild fruit almost every day, and cooked on an
alcohol powered beer can
. We washed in lakes or rivers when we had the opportunity and on many occasions, people were kind enough to offer us food, accommodation, or even a ride on their horses. The only unpleasantness we encountered was a Dutch police officer who arrested us in Amsterdam for sleeping in a park and unsuccessfully attempted to fine us €390: not having that amount of money, we opted for jail, only to be issued with court dates that we were sadly not able to attend. Every other English, Dutch, German, Czech, Austrian, and Slovakian that we met was entirely supportive of our journey.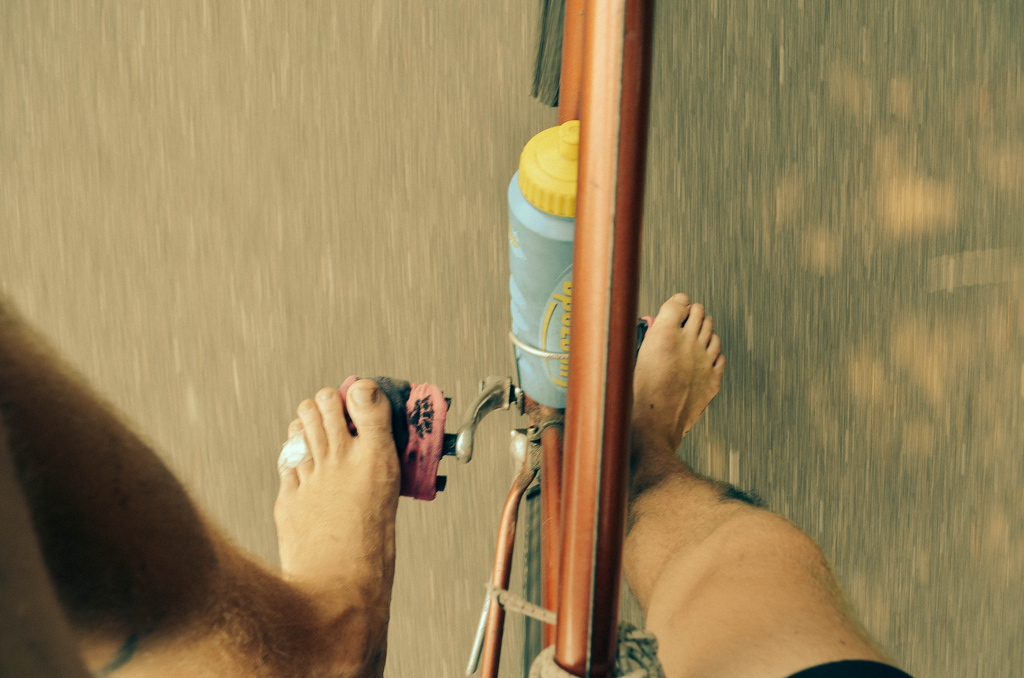 One of the highlights of this journey was stumbling upon a huge rope swing in a Czech forest. The lake was illuminated with fire as the sun set and all through the evening, we swung and dropped into the water, over and over again. Then we sat down and attempted to cook a cake on the beer can stove while drinking some of the fifteen litres of beer that we had found in a bin a few days earlier. Upon reaching Slovakia, we met up with Patrick, a Danish friend. The four of us wanted our journey to continue in a different way and being close to the Danube river, taking advantage of that seemed like the best option. I had always dreamed of being a pirate.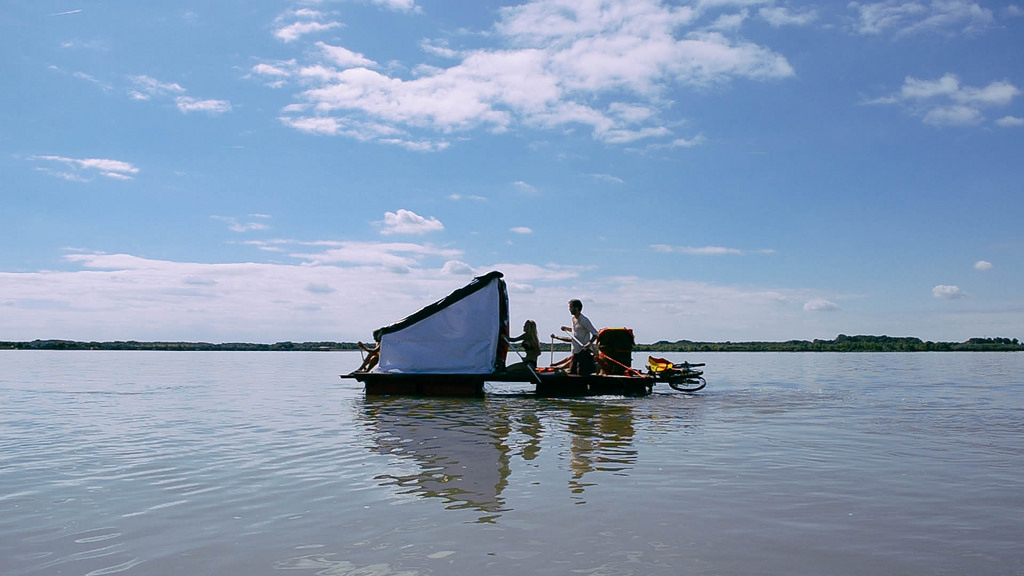 We asked around until we were given eight 200 litre barrels, some old billboards, and some billboard plastic: all materials that were being discarded. We then assembled them into a recycled pirate ship and rafted down the Danube for a couple of weeks. Each day we swam, we read, we enjoyed the sunshine. Every evening we pulled up on the shore and cooked dinner on an open fire using the seemingly endless supply of driftwood. We stayed on this raft for a couple of weeks through Slovakia and Hungary until we were arrested for a second time, this time because our raft was 'not a boat.' While it took several hours of discussion to verify that not being a boat wasn't actually a crime, the police had made up their mind: we could not continue our journey because they said so. They issued us with another fine and ordered us to transport the 300kg vessel back to the launch point in Slovakia. Instead, we gave the plastic to a friend who converted it into an awning, the wood to a lady who wanted to burn it in her house, and the barrels to an old man who sold them for scrap. Thus the recycled raft was recycled once more.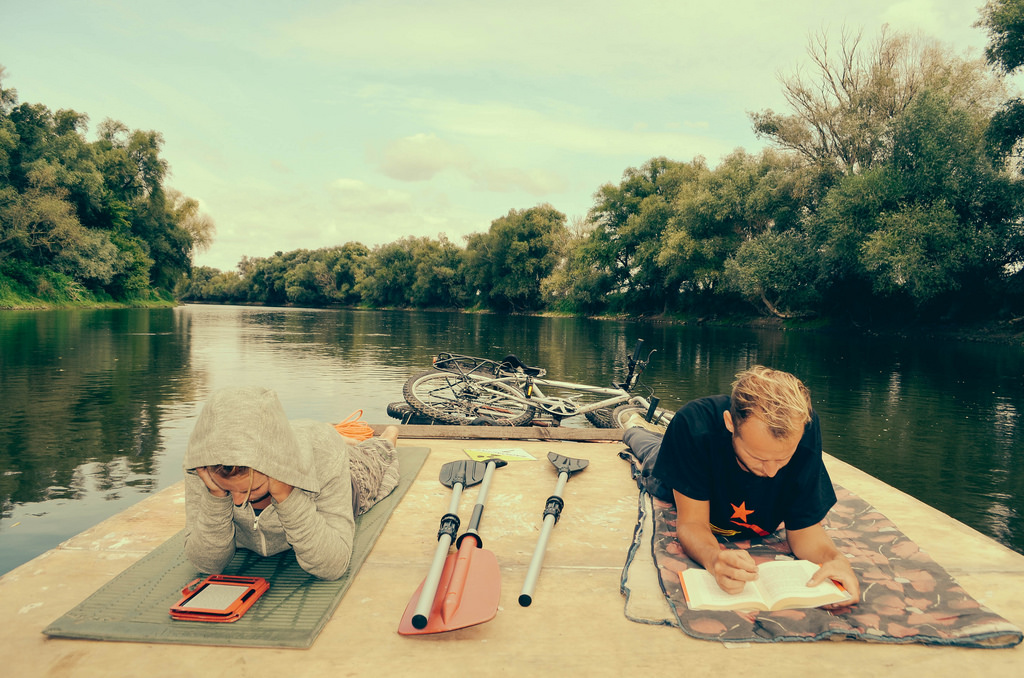 We started these journeys to make memories and to live through days that meant something to us. So much of our lives are wasted adhering to mundane routines that don't excite us. When I'm old, I want to look back without regret and say "I had a good time, I remember so many days of my life, I did something".
None of these journeys matter to anyone except me, but I think first and foremost we must all try to do something that matters to ourselves. It's not the days in the office that we'll reflect upon with nostalgia when we are old. Now that I have done this journey, all I want is more. More adventures, more nights outside, more memories of every single day of my life. Once you know how fantastic the world is and how easy it is to make experiences that most people think are impossible, the world feels like a pretty exciting place. A personal highlight of each leg of our journey was the people we met along the way. Apart from the police who arrested us, everyone else showered us with kindness and words of support. This served as a strong reminder that no matter where you go in the world, we are all human: we are in this life together.
A FEW TIPS FOR OTHER PEOPLE:
– How did you turn your dream into reality?
We had talked about the idea of this journey and one day when we saw bicycles for sale, we bought them. Once we had bicycles, we were committed. All that you really need for a long distance cycling adventure is a bicycle and the desire to keep pedalling. None of us had even changed a puncture before we started this ride. [Before this, Leah and I left our jobs in Istanbul. Once you leave you job, you have nothing tying you down. Walking out of that school for the last time was such a liberating experience.]
– What do you know now that you wish you'd known before your trip?
Two things:
You don't need to know where you'll sleep, where you'll find food: all you have to do is keep going and you will find something. We must all stop worrying because when we are scared, we put things off and end up doing nothing of value. I did this for much of my life.
You do not need expensive equipment, past experience, or excessive amounts of planning. All you need is a little bit of desire and the commitment to take that first step.
– What practical steps should people take to make their adventure happen?
Set a time and just go for it. It doesn't matter if that means a two week vacation from work or quitting your job so that you have an undefined period of time. All you have to do is say, 'I'm doing this,' then put one foot in front of the other and keep going. Everything else will fall into place. In journeys such as mine, planning would have been an overrated distraction that only served to further delay the start date.
– Any tips on saving for the trip or living cheap during the trip?
Accept, don't expect. And trust in strangers. If people offer you the opportunity of sleeping in their house or having a free dinner, it's OK to say yes, just don't expect it. When they do give you something (which happened to us on most days), be grateful and tell them a story. They are obviously interested in whatever you are doing. It is possible to travel entirely without money (I have met several people who do so) by incorporating a combination of free-camping, Couch Surfing, skipping, and foraging (only take wild fruits / vegetables otherwise this counts as stealing). Ask for people to refill your water bottles, but most of all, just get out there and you will work everything else out along the way.