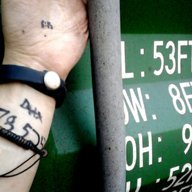 Joined

Jun 16, 2013
Messages

359
Age

34
Location
Website
There is a thread back here somewhere about me being on the North Island in 2015. It was pretty lukewarm. I biked past a lot of farms and orchards and neverending fencelines, then got a job picking kiwifruit with a buncha people I never warmed up to much, stayed three months pining away for wild open places, blue sky and trains, then left the country.
I had an amazing summer back in the states, and almost didn't even come back for the rest of my working holiday visa months, but when winter hit and work dried up in Norcal, I changed my mind pretty quick, and decided to go back to New Zealand and look for work picking cherries.
I found a pretty remarkably cheap flight ($600 LAX to Christchurch), hauled ass hitching from Hayfork to LA in five days with a folding bike in tow, and sat on airplanes and in airports for 40 hours. Thats five in flight meals. When I got to Christchurch it was dark and pouring and I had no idea what time it was supposed to be. Everytime I tried to lay down, security would pop up and tell me to sit on a chair. Shitty. Eventually the sun came up, the rain stopped, and I got the fuck out of Christchurch.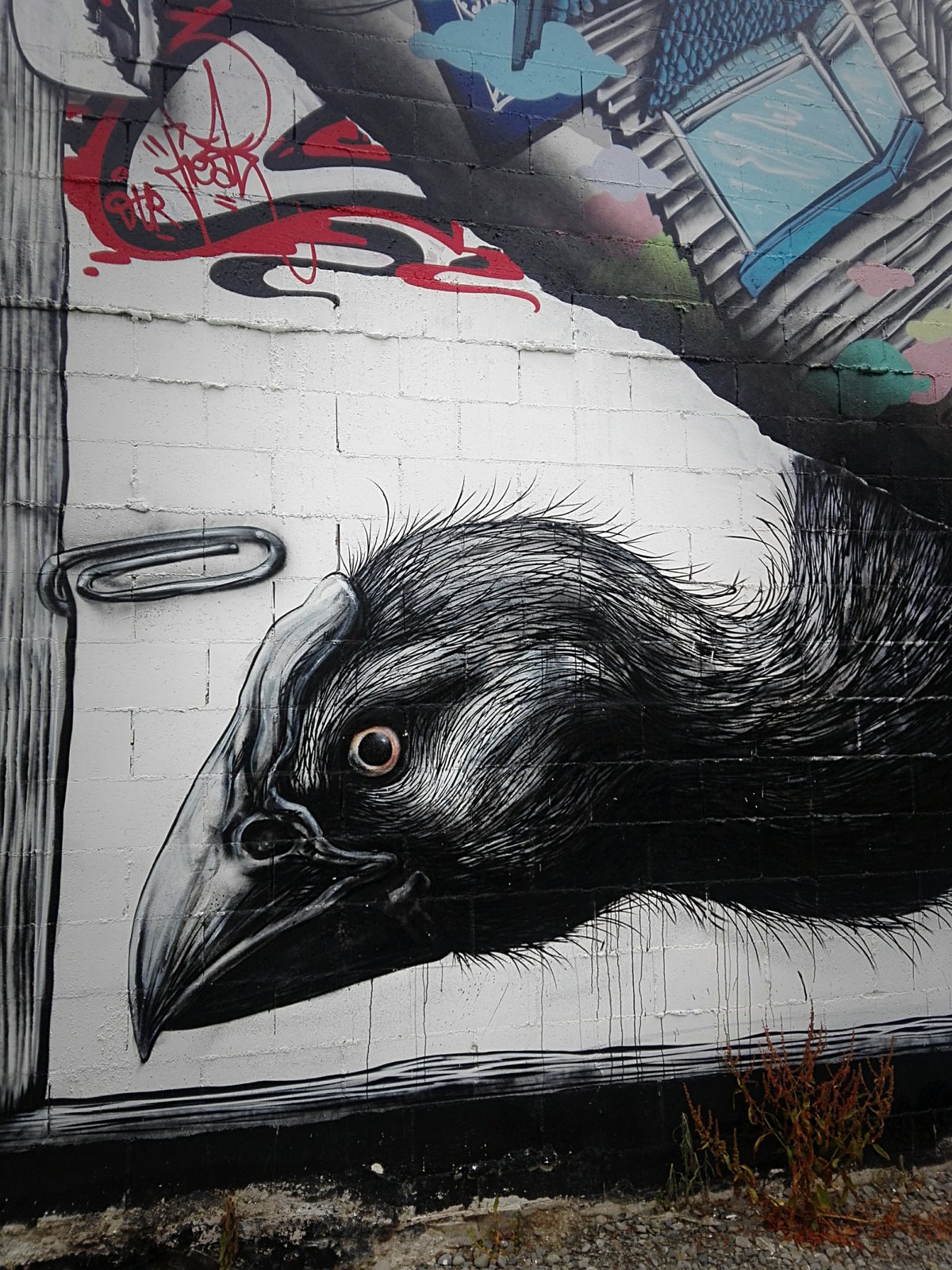 Mural in Christchurch
Hitchhiking
in New Zealand is really easy; unless you have a bike. Work was in Alexandra, too far to ride in a hurry. I got a short lift to Temuka from a guy in a refridgerated truck, but no luck after that. A fellow in a pickup actually stopped, looked me over disapprovingly, growled "won't fit" and sped off. Like hell - out of Bakersfield, CA a woman stopped for me in a mini cooper and it only took five minutes to load up. YOU HAVE A TRUCK.
Well, buses are pretty cheap here, so finally I just bought a ticket to Alexandra. There, I went to the office of a company called Seasonal Solutions, which is supposed to hook backpackers up with work. It's crap, but I didn't know that yet.
That night I found a spot to sleep by the impressive blue-green wide Clutha River. Stealth camping in agricultural New Zealand is all about struggling to accept the challenge of it instead of just being frustrated at their heavy handed laws. They have a concept called "Freedom Camping" but often this only applies to "real campers" in self contained motorhomes. There is little acknowledgement, and no effort to accomodate non-motorized travelers. Those nice DoC campgrounds folks talk about are often far from main routes and intended for recreation, not an easy overnight stopover.
It's not all bad, though. The laws are harsh but enforcement seems low. Not many cops around, and people tend to be nosey, but not hostile. Here is a good tip for getting a sleep in the populated parts of the south island: look for the rivers. There is almost always public access, unsigned and sometimes hidden. Floods are major here, so the riverbeds are wide and you can walk down the gravel until you see a good place to climb back up onto a bank out of sight. I've been warned not to try this in fiordland, since the floods there can come anytime with no warning and reshape the whole riverbed.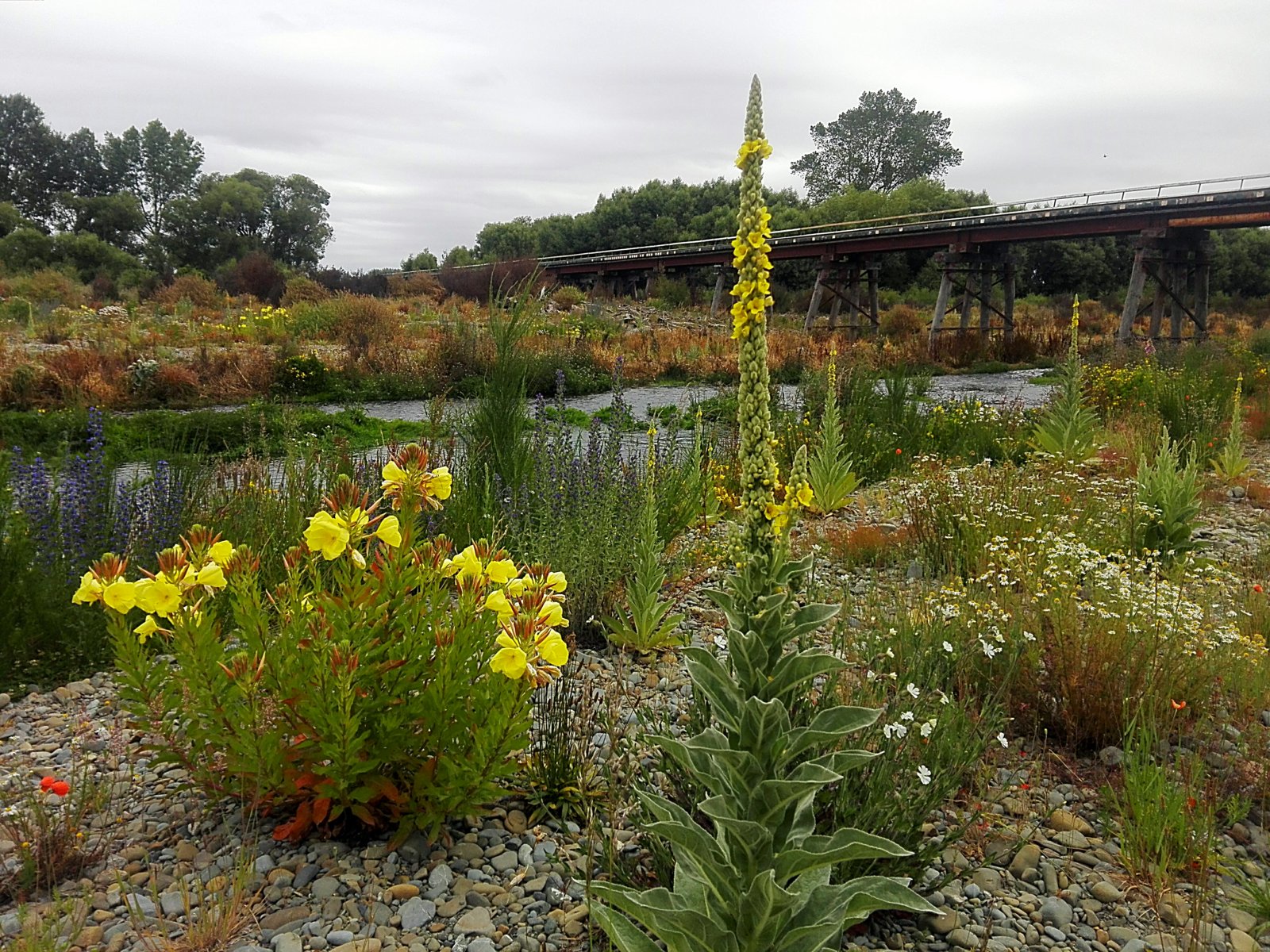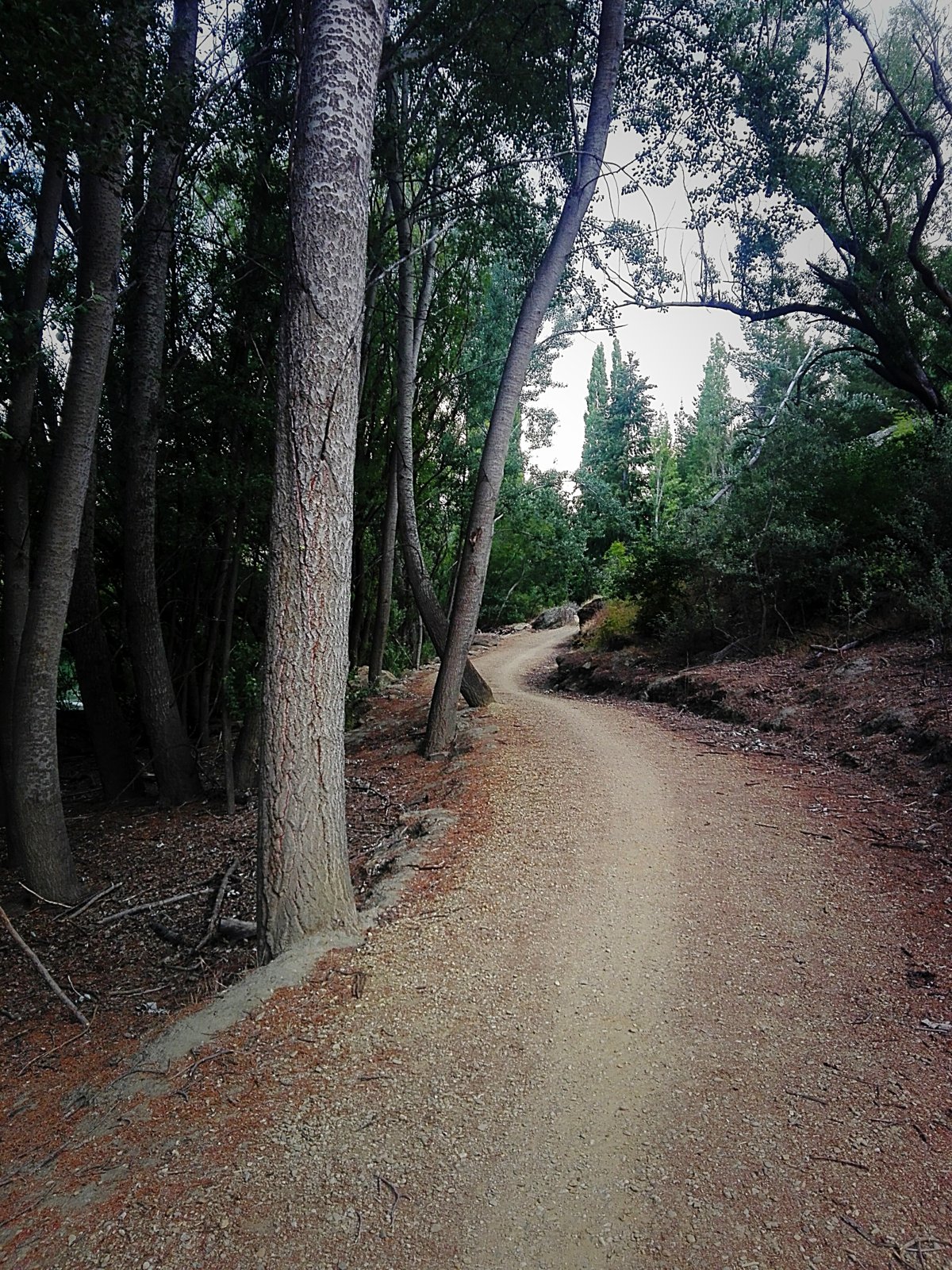 Stealth Camping along trails and riverbanks. Both of these look pretty low key, but there always managed to be someone around until dark, then more people around in the morning.
Back to the story.... the people at Seasonal Solutions said I had at least a week until cherry picking would start, so I decided to ride down the rail trail and kill some time. Central Otago is like Northern Arizona in New Zealand. Its high and dry and golden, with streams and springs and huge mountain ranges. Its the kind of place I love, and sheep and fences or not I wanted to try and enjoy it.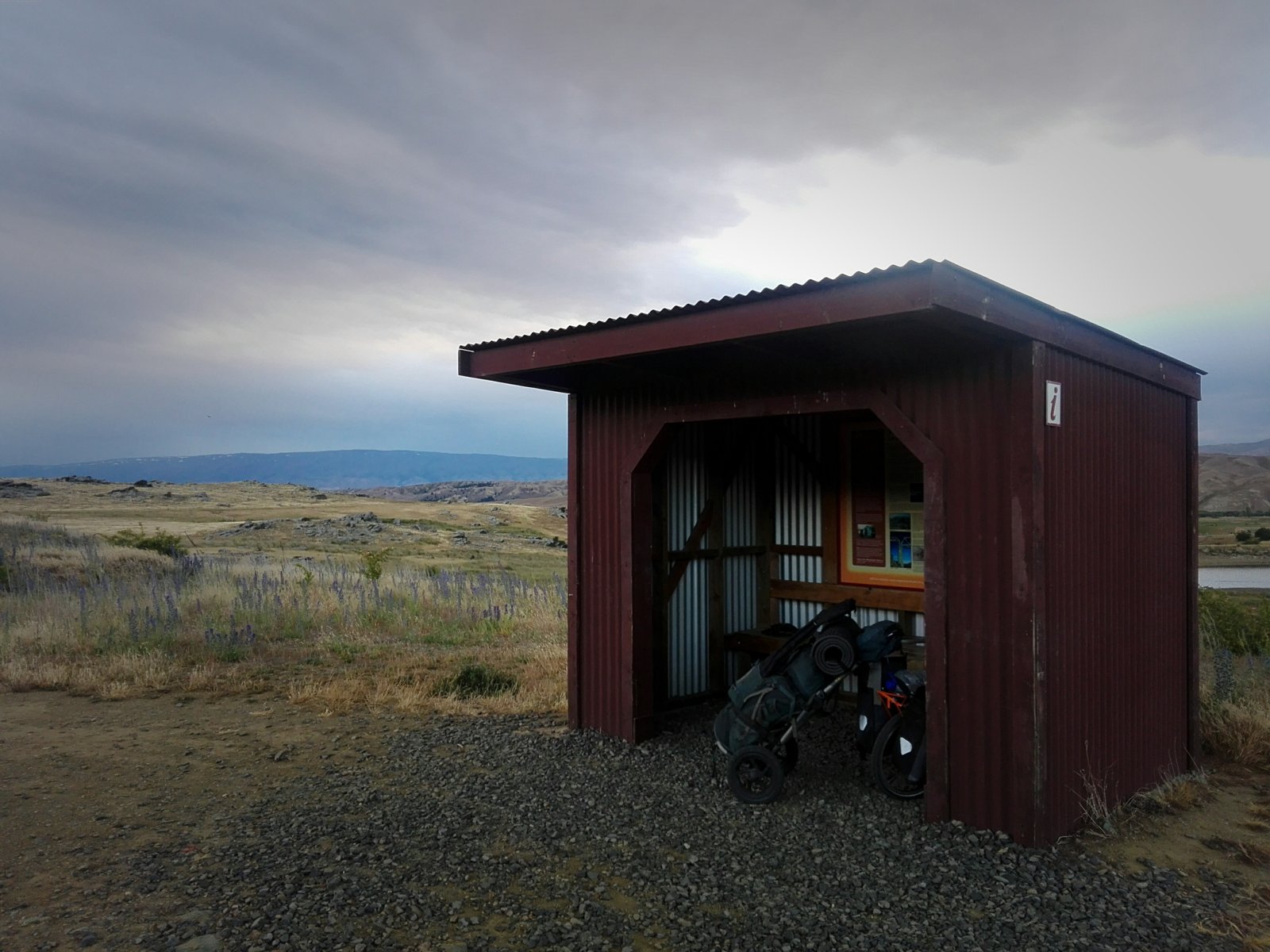 Sleeping in a trail shelter on the Central Otago Rail Trail.
....Continued in next post
Last edited: