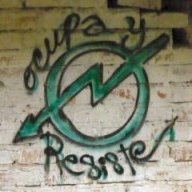 Joined

Oct 24, 2011
Messages

117
Hometown
I'm at the airport in Barcelona and I just got my pack stolen. I made a poor decision and went to the bathroom for about 5-7minutes and left my pack under a chair, when I came back my shit was gone. I was sitting right in front of a camera, and I foolishly thought it might be safe.

Don't make this mistake, never let your stuff leave your sight. No matter how tired you are, how quickly you'll be back, even if you think no one is around, don't do it. I'm pissed as hell about it but luckily it wasn't anything that can't be replaced. They got my sleeping bag and clothes and pack but that was it, no money or valuables.

I suppose its good that I didn't catch the person who did it, because I would probably bet in jail now for slitting his fucking throat.